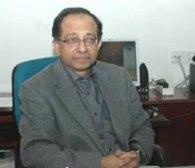 Amid controversy over his remarks on slow pace of economic reforms in the country, chief economic advisor Kaushik Basu met Prime Minister Manmohan Singh on Thursday.

Basu, who will be in office till August, is believed to have given clarifications about his comments in Washington last week on economic reforms, which had generated a debate and political controversy in New Delhi.

During a lecture at the Carnegie Endowment, the chief economic advisor had said that major economic reforms in India would hit a roadblock and are unlikely to happen before the next Parliamentary elections in 2014.

Post-2014, he had said, 'you would see a rush of important reforms' and after 2015 India would be one of the 'fastest growing' economies of the world.

His remarks had created a political storm with Opposition parties attacking the government accusing it of 'policy paralysis'.

Basu, however, had clarified India would see 'some important' reforms in the next six months, including on subsidies, and partial diesel decontrol and foreign direct investment in retail.

A Cornell University professor, Basu took over as the CEA in the Finance Ministry in December 2009 and his term ended in February.

However, he was given extension till August as the government was in the process of formulating the proposals for the Budget for 2012-13.

The government had last week come out with an advertisement to select Basu's successor.

The last date for receipt of application is May 18, 2012.
Image: Kaushik Basu