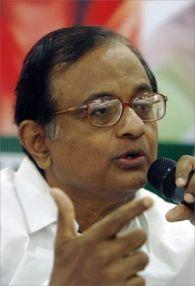 Finance Minister P Chidambaram has called a meeting of heads of public sector banks on March 5 to take stock of their non-performing assets, credit growth and financial performance.

The meeting with the top officials of public sector banks is scheduled for March 5, a senior finance ministry official told PTI.

This would be the last meeting with bank heads under the present government.

The broad agenda of the meeting includes reviewing ways to cut deteriorating asset quality.

Credit growth in targeted sectors is also part of the agenda, the official said.

The gross non-performing assets, or bad loans, of public sector banks rose to Rs 2.03 lakh crore (Rs 2.03 trillion) at the end of September from Rs 1.55 lakh crore (Rs 1.55 trillion) on March 31, 2013.

The gross NPA of banks, including those in the private sector, rose by 28.5 per cent from Rs 1.83 lakh crore (Rs 1.83 trillion) in March 2013 to Rs 2.36 lakh crore (Rs 2.36 trillion) in September last year.

The financial performance of public sector banks would also be reviewed as all of them have declared their third-quarter results, the official said.

Among other issues, the interest subsidy scheme on education loans announced in the Interim Budget will be discussed.

Providing relief to 900,000 families ahead of the Lok Sabha elections, the government announced it will waive the interest component of education loans taken before March 2009, a decision that will cost the exchequer Rs 2,600 crore (Rs 26 billion).

At the end of December 2013, public sector banks had 25,70,254 student loan accounts. The amount outstanding was Rs 57,700 crore (Rs 577 billion).

The Budget provision setting an agriculture credit target of Rs 8 lakh crore (Rs 8 trillion) for the next financial year would also be taken up.

"This year, banks will exceed the target of Rs 7 lakh crore (Rs 7 trillion) of agricultural credit. I am therefore encouraged to set a target of Rs 8 lakh crore (Rs trillion) for 2014-15," Chidambaram had said in the Budget speech on January 17.
Image: P Chidambaram