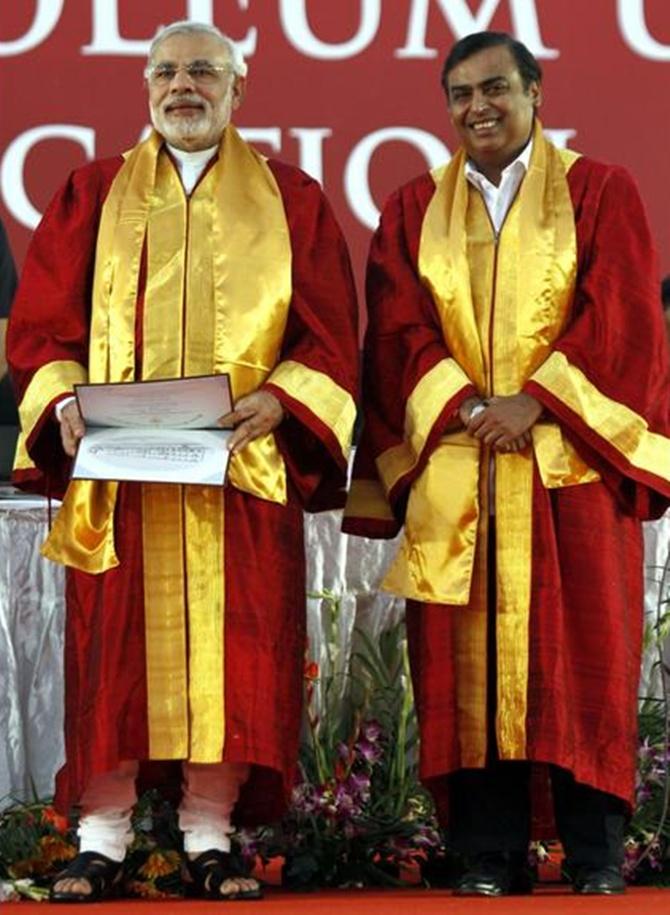 As Narendra Modi sharpened his attack on the government accusing it of failing to curb price rise, Finance Minister P Chidambaram on Friday hit back saying the BJP's prime ministerial candidate will have to "unlearn" a lot before he learns about Indian economy.
"I am glad that he is beginning to take interest in Indian economy. As he takes more interest, he will discover that there is much more to learn. First, they have to unlearn a lot then learn," Chidambaram said.
He was responding to questions on Modi attacking the government for failing to check inflation and making "hollow" promises to improve the economic situation.
At a press conference, Chidambaram hinted that the worst for the economy may be over and the country will have a bumper harvest and the troublesome Current Account Deficit (CAD) will come down on back of rising exports and declining gold imports.
Modi has been targeting UPA and Congress in particular on the economic policies, accusing it of ignoring ground realities.