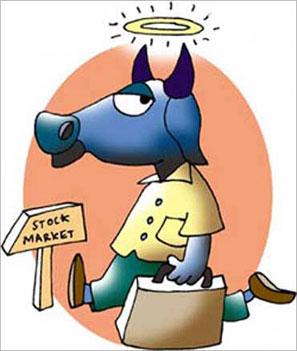 In a live chat, to be held on Thursday, November 28 at 3 pm, well-known financial planner Kiran Kumar Kavikondala, Director, WealthRays Group will help you understand the nuances of the stock market -- from how NOT to lose money in the markets to which are the safest stocks.
To get answers to all your queries click on the red button.

The BSE Sensex recently touched the much awaited psychological level of 21,000.
Are you ready to test your fortune in the markets?
Is it right time to buy stocks?
Should you buy stocks in public sector banks or private banks or is it worth investing in metal stocks?
What's the outlook for technology majors? What kind of tax benefits can you avail by investing in shares?
Kavikondala has extensive academic qualifications being a Cost Accountant, Certified Management Accountant (USA), and Certified IS Auditor (USA) and holds a Master's Degree in Commerce. He has worked with major IT, Telecom and Investment banking companies. Prior to setting up WealthRays, he spent over a decade with GoldmanSachs, IBM, Airtel & Hewlett Packard.
His journey into stock markets started as an investor, grew as trader and now facilitates his clients in making the most from investing and trading in stock markets. His enormous knowledge in stock markets has helped his clients in being vigilant in dealing with stock market fluctuations.