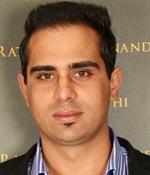 RBI Governor Raghuram Rajan surprised the industry and shocked the stock markets by hiking the short-term policy rate by 0.25 per cent to keep worrisome inflation under check.



This move may increase equated monthly instalments for home and auto loans in the medium term.

What impact will the RBI move have on consumers?

Should the borrowers change over from floating to fixed lending plans?

Should one go for new loans now or wait?

Is it time one paid up one's loans?

To get answers to many such queries, log on to a live chat on Tuesday, September 24, at 4 pm with investment expert Feroze Azeez.

Azeez is director, investment products (private wealth management), Anand Rathi Financial Services Ltd.
Click here to chat with Feroze Azeez!
(Due to circumstances beyond our control, date and time of chat may change)