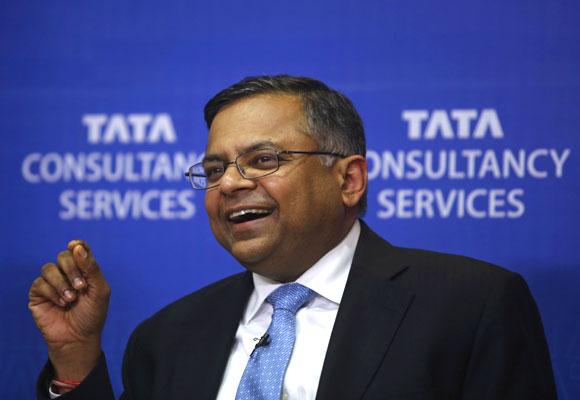 India's largest software services firm Tata Consultancy Services (TCS) said the tenure of its Chief Executive Officer and MD N Chandrasekaran has been extended by five years to October 2019.
Chandrasekaran, who was appointed CEO and MD for five years on October 6, 2009, has been re-appointed for another five years, TCS said in a statement. His re-appointment will be effective October 6, 2014, it added.
TCS has been posting stellar quarterly growth and industry-topping performance, even though its nearest rival, Infosys had expressed concerns about clients' technology spends.
Under Chandrasekaran's leadership, the company has seen its revenues growing to Rs 85,933 crore (for quarter ended June 2014, from Rs 29,091 crore (Rs 290.91 billion) in Q2 FY'10 (when he took over).
The company has grown as a CAGR of 24.2 per cent, one of the highest in the industry.
TCS' market cap has also increased 4.1 times under his leadership from Rs 1.2 lakh crore to Rs 4.97 lakh crore.