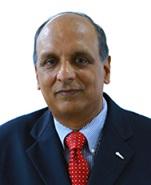 Software industry body Nasscom on Wednesday appointed Cognizant India Executive Vice Chairman R Chandrasekaran as its Chairman for the year 2014-15.
He succeeds Krishnakumar Natarajan, who is the CEO and MD of mid-sized IT firm Mindtree.
The body, which represents the $108 billion Indian IT-BPO sector, has also appointed BVR Mohan Reddy, the founder, Chairman and Managing Director of Infotech Enterprises, as the Vice Chairman.
"In 2013, the Indian IT-BPM industry witnessed structural changes across industries and technology architectures, coupled with robust entrepreneurial activity," Chandrasekaran said.
The coming together of these trends will unleash significant business opportunities for the industry, boosting innovation, driving higher levels of collaboration, and making a significant impact on the competitiveness and growth of global corporations and economies, he added.
"I look forward to working with our members and senior leaders in the Executive Council to help shape the industry for the next level of growth and sustain our leadership position globally," he said.
Nasscom, which enters its 25th year of existence, has played an instrumental role in propelling the Indian IT-BPM industry to a leadership position in the global sourcing arena as well as the domestic market.
"Our industry has had a phenomenal journey in the past two decades growing from less than $100 million to a $100 billion-plus sector and Nasscom will continue to garner opportunities to further catalyse the 2020 vision for the industry," Reddy said.
Chandrasekaran would continue to work on enabling radical transformation of key sectors in India through use of ICT to reduce costs, increase access, enhance efficiency and enable innovation in the sector.
"The need of the hour is to prioritise domains based on potential size possible impact readiness of leadership and role of government," he said.
The focus would also be on working towards nurturing the start-up ecosystem with Nasscom spearheading the cause by providing them various platforms to help Indian start-ups break new ground, Chandrasekaran added.