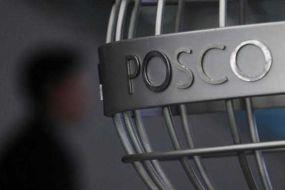 The Union mines ministry has asked the Odisha government to review its recommendation for grant of prospecting licence (PL) over Khandadhar iron ore mines in favour of Posco, seeking more clarification on the matter.
"In cases of PL application for notified mineral bearing areas, the process is transparent as anyone who applies for a licence knows about the area. But when an application is made for non-notified area, there is no transparency and hence we have decided to send back all such applications to state governments," said Narendra Singh Tomar, Union minister for steel, mines and labour & employment at a press meet here without naming Posco.
In March this year, the Odisha government had recommended 2,500 hectare (ha) area in Khandadhar mines in favour of Posco, out of which around 650 ha belonged to non-notified areas, or areas which was not recognised by the state government as mineral bearing site.
There were more than 20 applicants for Khandadhar iron ore deposits, but the state government had recommended the lease for Posco, citing that it was the biggest FDI (foreign direct investment) and also on ground of value addition.
However, in May 2013, the Supreme Court (SC) ordered that the Centre alone can take a decision regarding grant of mining lease in non-notified areas. "We urge that the state governments must send recommendations of notified areas only.
In cases where a particular deposit cannot be notified, then state government must provide ample reason for its recommendation citing its usefulness," said Tomar.
This is the second time the Centre has asked the state government to clarify its reason behind recommendation of a mining lease for Posco since the SC judgement last year.
Though the recent decision of the Centre is likely to delay the lease grant process for Posco, the minister said the Union government was positive about the issues.
"We have discussed with the state government today regarding mine lease case of Posco and have asked them to take a decision regarding its recommendation. We are looking at the issue positively," he added.
The Union government is also keen to amend the Mines and Mineral Development and Regulation (MMDR) Act for transparency in the mining sector, he said.
Earlier during his meeting with chief minister Naveen Patnaik, Tomar informed that the central government is considering amendments in MMDR Act to bring the provision of auction for bulk minerals and is soliciting views of the state governments. The Odisha government has expressed in-principle agreement on the issue, said an official statement.
Image: A man walks past a Posco logo at the company's headquarters in Seoul, South Korea.
Photograph: Truth Leem/Reuters