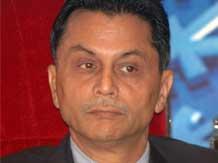 Describing as 'witch hunt' the Central Bureau of Investigation probe launched against former Securities and Exchange Board of India chief C B Bhave, Assocham on Monday said such actions send a disturbing signal to the industry.

Terming as 'flimsy' the grounds on which the CBI probe was launched, Assocham Secretary General D S Rawat said: ". . . (it) would make honest bureaucrats and decision-makers in the government wary of taking any decision. . . It would certainly lead to a situation where policy paralysis would be inflicted upon by the investigative agencies."

Earlier this month, the CBI registered a Preliminary Enquiry against former Sebi Chairman C B Bhave and ex-member K M Abraham, as also against Jignesh Shah-founded FTIL and MCX, among others.

According to the CBI, the PE was registered on issues of alleged irregularities in granting sanction to the MCX Stock Exchange by the Securities and Exchange Board of India in 2008 and renewing the recognition in 2009 and 2010.

"The industry would urge the government to send a strong signal to the CBI that while it is independent in its functioning, that freedom should be used with a lot of wisdom and caution," Assocham said.

The probe by CBI is to ascertain how MCX-SX was granted permission despite opposition by Sebi when Bhave was head of the regulatory authority.

MCX-SX was set up by Shah-led Financial Technologies India Ltd and its commodity exchange arm MCX and began functioning as a full-fledged stock exchange last year after a prolonged battle with Sebi.

"Just because a particular group is in dispute with income tax authorities. . . It does not mean that the particular entity should be barred from seeking all kinds of business licences from the regulators," Rawat said.

"When reputed industrialists and bureaucrats of unblemished record are sought to be probed for their decisions, years afterwards, a message goes around as if those in power can turn against anyone at any point of time and go on a fishing expedition," he added.

The exchange was initially granted permission for only a limited segment of currency derivatives in 2008, on the condition its license would require approval every year.

Last year, Sebi asked MCX-SX to restructure its board and governance structure after a payment crisis broke out at the National Spot Exchange Ltd, also promoted by FTIL.
Image: C B Bhave; Photograph, courtesy: Business Standard