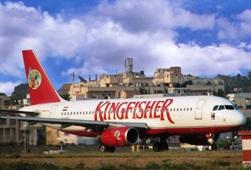 A bench of the Karnataka High Court hearing the two appeals of UB Holdings regarding payment of salaries due to employees of Kingfisher Airlines and tax liability on Monday adjourned the case by another two days after creditors opposed the appeals.

UB Holdings had appealed to the bench, of judges Dilip B Bhosale and B Manohar, to let it use Rs 13 crore (Rs 130 million) from a Rs 380-crore (Rs 3.8 billion) deposit to pay a month's salary to employees of the grounded airline and Rs 47 crore (Rs 470 million) to settle tax dues on capital gains made from the sale of a stake in United Spirits to London-based Diageo that got it Rs 1,460 crore (Rs 14.6 billion).

(Employees of Kingfisher Airlines have not been paid for 14 months.)

From this stake sale, Rs 380 crore (Rs 3.8 billion) has been deposited in a bank and the company cannot use it without the court's permission.

Creditors to the company opposed the appeals, saying their dues needed to be cleared first.

The airline owes about Rs 6,000 crore (Rs 60 billion).

Besides, lenders also alleged a separate case being heard by a single-judge bench on the winding-up of the airline might recall such orders on the tax settlement and employees' salaries if the winding-up was upheld.