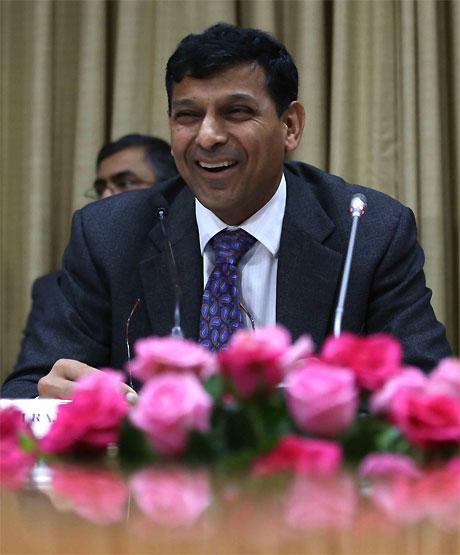 RBI Governor Raghuram Rajan on Tuesday said the Finance Ministry's decision to provide more capital to PSU banks will lower the borrowing cost and increase their capacity to lend, besides promoting investments.
"Government is thinking about adding more capital to the banks. We as a regulator are very comfortable with that because we think that better capitalised banks are in everybody interest," he told CNBC TV18. Better capitalised banks, he said, can borrow at lower cost to lend more.
The Finance Ministry in a statement last week had said that additional capital "will be provided to banks to enable them to lend to borrowers in selected sectors such as two wheelers, consumer durable, etc, at lower rates in order to stimulate demand."
The additional capital will be over and above the Rs 14,000 crore earmarked for the current fiscal. The Reserve Bank had on Monday lowered the cost of lending to banks under the Marginal Standing Facility Window (MSF) to improve liquidity in the system.
"I think, take both (MSF rate cut and recapitalisation) together, it will provide a fillip at this point to certain kinds of investments... Of course, indirectly some consumption will also get financed... But I don't think in any situation there was an agreement that this would go towards specific sectors," Rajan said.
He said if credit goes to sectors, like MSME, it will boost economy. Replying questions on the new bank licenses, Rajan said the RBI will take into consideration views of the Parliamentary Standing Committee, which has expressed reservation on granting licences to corporate houses.
He, however, said that the regulator has no intention to change mid-way the rules announced for granting bank licences. "The institution has put out certain rules. What we have to do is evaluate the licencees... Obviously, view of the Parliamentary Standing Committee is important. We will take all views into account when we finally make a decision. But I don't think there is any way desire to change the rules," he said.
Currently, RBI is in the process of issuing new bank licences for which it has received applications from 26 public and private sector entities. The licences are likely to be issued by January 2014.
The apex bank has already set up an external committee of financial sector experts, headed by former RBI Governor Bimal Jalan, to scrutinise applications.