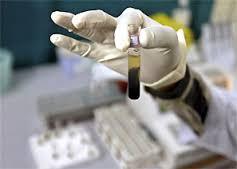 Homegrown drug maker Cadila Pharmaceuticals on Thursday launched a new lung cancer drug, Mycidac-C, priced at just Rs 40,000 for a 10-course injection, about a tenth of the cost of those made by its multinational competitors.
The company, which spent 15 years in developing the drug for treatment of non-small-cell lung carcinoma, is looking to sell the drug in 50 countries in Africa and South East Asia apart from India.

"The drug is affordable and is many times cheaper than what out competitors are offering.

"We have invested heavily and took thousands of hours, millions of experiment to develop the drug," Cadila Pharmaceuticals chairman and managing director Rajiv I Modi told reporters in New Delhi.

Giving a comparison on the affordability of Mycidac-C, he said Roche's Avastin, which is also used for similar treatment, costs Rs 37,000 for a single vial, while the new drug from Cadila will cost Rs 40,000 for a full course of 10 injections required during chemotherapy.

However, Modi refused to disclose the amount invested by the company in developing the drug.

The new drug has been licensed and approved by Drug Controller General of India and would be launched in India in the first week of December, he said.

Asked if the company planned to launch the drug in other global markets, he said Cadila intends to market Mycidac-C in 50 countries of Africa and South East Asia.

However, for the developed markets like USA, UK, Japan etc, the company is looking for a partnership.

The entire trail was based on approved protocol of US drug regulator Food and Drug Administration, he added.

"I hope that they would except the drug as the entire development was done based on their protocol," Modi said.

In Africa and South East Asia, where Cadila has significant presence, it would sell the drug on its own.

The drug would be manufactured at Cadila's Dholka facility near Ahmadabad.

Asked whether Cadila was planning for an initial public offering in near future, Modi replied in negative.

"Then the freedom which we have as a privately held company would not be available.
"We use our resources on development of new drug, which may not be there (if the company goes public)," Modi said, adding he would keep funding the new research through Cadila's profit.

"In my life time, I want to have 10 more discoveries like that," Modi said.
The image is used for representational purpose only