Indian companies have raised a meagre Rs 1,205 crore (Rs 12.05 billion) through initial share sale in the past financial year but IPO market may see a revival in the current fiscal (2014-15) on the back of revival in demand.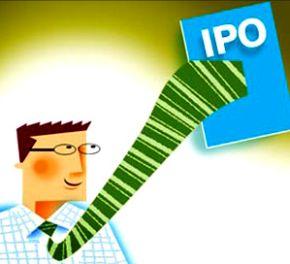 According to a report by Prime Database, nine firms had raised a total of Rs 6,289 crore (Rs 62.89 billion) through initial public offer (IPO) in 2012-13 as against Rs 1,205 crore (Rs 12.05 billion) garnered in the past fiscal.
Prime Database Managing Director Prithvi Haldea said, "The new fiscal 2015 is expected to see a revival of the IPO market.
There is a lot of pent up demand as far as issuers are concerned with numerous companies in dire need of equity infusion."
He added, "There are also scores of companies where private equity firms or other institutional investors are desperately looking at an exit."
Interestingly, there are over 900 companies that have made announcements of their IPO intentions.
Presently, however, there are only 14 firms, planning to raise Rs 2,796 crore (Rs 27.96 billion), which are holding market regulator Sebi's approval.
Also, as many as four companies intending to garner Rs 2,700 crore(Rs 27 billion) through IPO are awaiting Sebi's approval.
Besides, a strong government post-elections would completely revive investor sentiment and with it the IPO market in the second half of this financial year, Haldea said.
The secondary markets are already buoyant and the bull run is expected to continue, a pre-requisite for revival of the primary markets, he added.
Halden noted, "Moreover, globally too, the IPO markets have been very active for several months now, and global investors will have an appetite for Indian IPOs too. It is hoped that several unlisted PSUs will also finally enter the market during the year.
This includes Rashtriya Ispat Nigam, HAL, Mahanagar Gas, Cochin Shipyards etc."
There was a lull in the equity market in the past fiscal as there was only one big ticket IPO.
Just Dail, search engine service provider, was the only big IPO that raised Rs 919 crore ( Rs 9.19 billion).
Halden said, "The market has not been IPO-friendly for last three years due to variety of factors like overall poor sentiments, secondary market volatility, promoters not getting the valuations they think they deserve, apprehensions of regulator's views on valuations and lack of appetite for equity of big-time issuers from the infrastructure."
In addition, the government has also not carried out a single divestment of an unlisted PSU in the last two years.
The last PSU IPO was that of NBCC in March 2012. The 2013-14 fiscal year, however, continued to witness a flurry of activity on the SME (Small and Medium Enterprise) platform.
There were as many as 37 IPOs which collected a total of Rs 286 crore in past financial year, while 24 IPOs raked in Rs 208 crore (Rs 2.08 billion) in 2012-13.