The Indian healthcare industry is expected to grow at a whopping 25 per cent this financial year according to the Pharmaceuticals Export Promotion Council of India.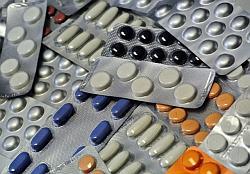 India is positioned on the global map for being among the largest suppliers of generic drugs to the world and is one of the most promising growth markets globally. This year, the sector has the following expectations from the Budget:

Infrastructure status: As demanded in the past, the sector is demanding a full infrastructure status, which will help it generate more jobs and help the sector secure low cost funds.

Securing funds in an easier manner is a critical need for the sector to develop. However, it remains to be seen if this demand is fulfilled in this year's Budget.

Priority sector: Although the Indian healthcare industry is known to be a provider of generic drugs globally, the state of healthcare in the country itself needs a lot of improvement and there is a long way to go.

Last year, the Government announced allocation of 2.5 per cent of GDP towards healthcare. This is higher than what was allocated in the past.

However, many experts feel that this amount is still very low compared to other developing and developed countries, where at least 6 per cent - 8 per cent of GDP is allocated to the healthcare sector.

Granting priority sector will also help in better access to funds from banks and other financial institutions.

Reduction in duties: The diagnostics segment seeks a cutback in import duties, which need to be paid while importing kits and chemicals used for costly scans and tests.

These equipments are generally imported from advanced countries and players in India are required to pay hefty customs duties on them to the Government. Sometimes, these can go up to 25 per cent customs duty.

Since these are generally life saving equipments used in the diagnosis of critical diseases, customs duty should be reduced for these items.

FDI friendly policies: The Government has enacted several policies and rules in the recent past which are related to various aspects of the healthcare sector, like price controls, mergers and acquisitions, clinical trials and patent issues.

Some of these policies, if implemented can hamper FDI in the sector, along with allied sectors like biotechnology.

As foreign investment is important for a sector like healthcare, the Government should think about bringing about FDI friendly policies and initiatives in this year's Budget. As in the case of any other sector, with more investments and accountability, better will be the growth.

Medical devices: It is urged by players in the sector for the Government to bring about a transparent and effective framework for any price controls in the devices segment.

Medical devices form an integral part of the healthcare sector and having a separate framework for this can go a long way in developing the entire sector.

Child healthcare: India has some of the worst statistics when it comes to child care and health for children.

As per industry sources, close to two million children under the age of 5 years die in India every year. One out of three children is malnourished in India. It is therefore very important to pay attention to child healthcare needs in the country.

The best way to do this would be to increase the spending budget towards this, which will help in preventing child and maternal mortality and help in treating diseases among children.

R&D: The healthcare sector is primarily driven by extensive research and development. Companies engaged in such research should be given more encouragement by the Government in this budget.

This includes giving liberal tax holidays and other such incentives. Taxes like Minimum Alternate Tax should not be made applicable, as all other tax benefits will then be negated.

Taxation: In India, affordability of good healthcare has been a major issue for a majority of the population, especially in the rural areas. Reducing taxes should help in bringing the cost of healthcare down.

Further, introducing new taxes, which do not add significantly to the Government's kitty, but brings about a negative sentiment should be avoided.

Insurance schemes: As an extension of the healthcare sector, health insurance should be encouraged to be taken by one and all, especially in today's world of rising healthcare costs.

The penetration of this insurance product should be increased in the country. This can be done by encouraging Public Private Partnerships.

Another side to this coin is to encourage more and more people to go in for a health insurance, as a part of prudent financial planning. This can be done by incentivising health insurance.

For instance, existing provisions of Sec 80D can be expanded and health insurance premium paid by senior citizens can be made 100 per cent tax exempt.

The nation's health should be given immediate importance by the Government in this Budget by bringing about investor friendly policies and pro-growth approaches.
Powered by

BankBazaar.com is an online marketplace where you can instantly get loan rate quotes, compare and apply online for your personal loan, home loan and credit card needs from India's leading banks and NBFCs.
Copyright 2008 www.BankBazaar.com. All rights reserved.