The final guidelines for new banking licences could take a while, contrary to expectations that the Reserve Bank of India (RBI) would announce those by month-end. Banking aspirants have been keenly awaiting the norms since the draft guidelines were issued about a year and a half back.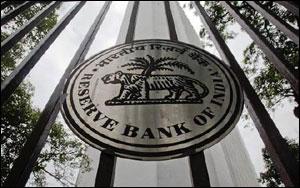 The process has hit a roadblock, mainly on two counts. First, the finance ministry has suggested that real estate and brokerage companies be considered eligible for setting up banks.
This is at variance with the central bank's draft norms that ruled out entry of such entities in the banking space. According to RBI sources, this has delayed the process as the central bank now has to reinforce its earlier logic on why these companies should not be allowed.
Second, some recent comments of entities like the International Monetary Fund that industrial houses should not be allowed in banking have made RBI rethink the issue. "International experience has supported the prudent policy position of disallowing industrial houses from promoting and owning banks," an IMF report, 'Financial system stability assessment of India', had pointed out.
Recently, Nobel laureate Joseph Stiglitz had also advised against giving industrial houses licences to set up new banks. Prime Minister's Economic Advisory Council Chairman C Rangarajan had said preference should be given to non-corporate sectors.
According to sources, the comments from important think tanks and policy makers have made RBI revisit the issue of allowing industrial houses in banking. In both the discussion paper and the draft norms, it was open to the idea of allowing corporate sector in the banking space.
Expectations that new norms would be announced soon had gathered pace after Parliament passed the Banking Laws (Amendment) Bill in December. The Bill vested more power to the banking regulator - a precondition set by the latter for issuing the final guidelines.