Finance Minister P Chidambaram on Thursday expressed confidence that the present uncertainty in the telecom sector will be resolved and spectrum will be auctioned.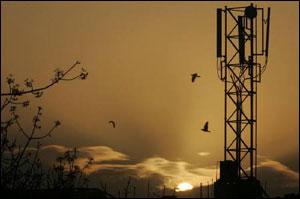 "For the present there is lot of uncertainty about auction but I am sure that this uncertainty will be resolved and spectrum will be auctioned. If the spectrum is auctioned we should get the money," Chidambaram said.
The Finance Minister said that if a serious telecom player wants to remain in the Indian market, he must acquire spectrum and cannot remain in the market without acquiring spectrum.
"For the next year we have got a written statement from DoT which divides spectrum revenue into licence fees, revenue sharing and the one-time fee and quantity of spectrum that they will auction.
"After they have given us in writing how the cash will flow we have taken this amount in to account," he said.
The budget for 2013-14 expects a revenue of Rs 40,847 crore from spectrum and other fee.
For the current financial year, government has lowered estimated spectrum revenue to Rs 19,440.67 crore from the budget estimates of Rs 58,217 crore.
The second round of spectrum auction is scheduled to start from March 11. So far the government has received only one application from Sistema Shyam Teleservices for participating in spectrum auction.
DoT has also announced that it will conduct third round of auction but dates and other final details have not been released yet.