Ethics committees, set up to monitor clinical trials in the country, will now have to be mandatorily registered with the central drug regulator. Recently, the health ministry issued a gazette notification making amendments to the Drugs and Cosmetics Rules, 1945. The prescribed changes make it compulsory for all such panels to be registered before giving approvals to clinical trials.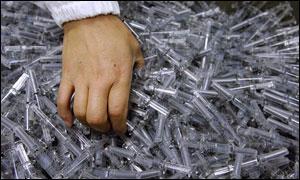 "No ethics committee shall review and accord its approval to a clinical trial protocol without prior registration with the licensing authority, as defined in clause (b) of rule 21," said the notification. It also directed the existing committees to obtain registration within 45 days.
Ethics committees are also required to have at least seven members -pharmacologists, legal expert, clinicians, scientists, etc. The idea is to ensure that there are proper ethics committees in place to monitor ongoing trials. Till now, there were no guidelines or rules for such ethics committees operating in the country.
Ethics committees are set up by various healthcare institutions to ensure the protection of the rights, safety and well-being of human subjects involved in clinical trials.
Pharmaceutical companies or institutions conducting clinical trials of their drug products on human beings are required to seek approval from these committees at various stages. An ethics committee approval is also required for payment of compensation to clinical trial victims. Besides, companies have to inform the ethics committee of any adverse event during clinical trials of their drugs.
However, the credibility of these ethics committees itself has been under doubt. "Often, the ethics committee is not privy to the situation on the site because it is located at a very distant place. This must be revisited because it doesn't serve the purpose at all," said C M Gulati, editor, Monthly Index of Medical Specialities.
Till now, there was no legal requirement for investigators or members of ethics committees to declare conflicts of interest. In some cases, it was even found that the principal investigator in the trial was also a member of the ethics committee. However, the modified rules address such concerns.
"There should be no conflict of interest. The members shall voluntarily withdraw from the ethics committee meeting while making a decision on an application which evokes a conflict of interest which may be indicated in writing to the chairman prior to the review and be recorded so in the minutes. All members shall sign a declaration on conflicts of interest."
Photograph: Claro Cortes Iv/Reuters