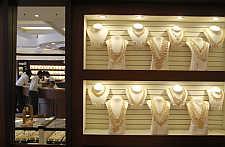 Consumer electronics industry body CEAMA has asked the government to incentivise investment proposals of over Rs 1,000 crore (Rs 10 billion) in the sector to boost small and medium enterprises.

'We will give a proposal to the government that will seek to incentivise any investment proposal of more than Rs 1,000 crore (Rs 10 billion) in consumer durables industry. This will lead to the growth of SMEs in India,' Consumer Electronics and Appliances Manufacturers Association President Anirudh Dhoot said.

CEAMA will include the proposal in its pre-budget memorandum to the government, he added. Dhoot, who has been re-elected as the President of the association at its AGM last week, said incentivising such investments will help in setting
up more ancillary units.
'For such proposals, clearances for acquiring land should be made as fast as possible. Power availability should also be good to set up a plant. The entire process should be expedited,' he added.
Dhoot also said banks should provide loans at cheaper rates to set up facilities for the consumer durables goods as these are labour intensive units and generate jobs.
Talking about the performance of the Rs 40,000 crore (Rs 400 billion) consumer electronics and home appliances industry, Dhoot said: 'We were expecting a good growth in this year. However, the industry grew less than 10 per cent due to various factors.'
High inflation, increase in diesel prices, rise in interest rates, slowdown in economy and low consumer sentiment have affected the sales of consumer durables products adversely, he added.