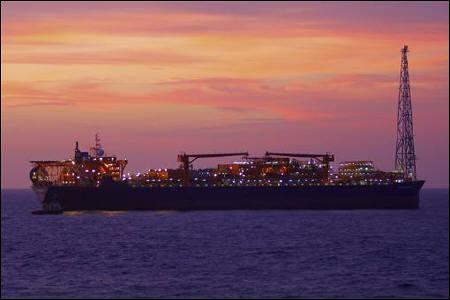 Oil & Gas Exploration & Allied Services: Oil and gas exploration policy will be reviewed to move from profit sharing to revenue sharing contracts
Natural gas pricing policy will be reviewed
Oil & Gas Exploration & Allied Services: Budget 2013-14 Analysis
Budget provisions

The following announcements have been proposed in the Union budget 2013-14
No change in the peak rate of basic customs duty of 10% for non-agricultural products.
No change in the normal rate of excise duty of 12% and the normal rate of service tax of 12%
Surcharge increased from 5% to 10% on domestic companies whose taxable income exceeds Rs 10 crore. In the case of foreign companies, who pay the higher rate of corporate tax, the surcharge will increase from 2% to 5%. In all other cases such as dividend distribution tax or tax on distributed income, current surcharge increased from 5% to 10%. Additional surcharges will be in force for only one year i.e. FY'14
Education cess for all tax payers shall continue at 3%
Companies investing Rs 100 crore or more in plant and machinery during the period 1.4.2013 to 31.3.2015 will be entitled to deduct an investment allowance of 15% of the investment.
Concessional rate of tax of 15% on dividend received by an Indian company from its foreign subsidiary proposed to continue for one more year. Further, the Indian company shall not be liable to pay dividend distribution tax on the distribution to its shareholders of that portion of the income received from its foreign subsidiary.
Increase the rate of tax on payments by way of royalty and fees for technical services to non-residents from 10% to 25%. However, the applicable rate will be the rate of tax stipulated in the DTAA (Double Tax Avoidance Agreements)
Work on draft GST Constitutional amendment bill and GST law expected to be taken forward. sum of Rs 9,000 crore is set apart in the budget towards the first instalment of the balance of CST compensation
A final withholding tax at the rate of 20% on profits distributed by unlisted companies to shareholders through buyback of shares
Industry Expectations – Not fulfilled
Government should clarify that for the availability of tax holiday, the definition of 'mineral oil' includes natural gas retrospectively irrespective of the NELP round and that the benefit would also be available to Coal Bed Methane (presently 7 year tax holiday given to crude oil E&P projects)
Extend the benefit under section 80-IB(9) of the Income Tax Act from 7 years to 10 years to companies engaged in production of mineral oil and natural gas. It may further be provided that benefit under section 80-IB(9) of the act shall not be restricted only to blocks licensed under a contract awarded till March 31, 2011 and the period March 31, 2011 be extended till March 31, 2017.

Definition of infrastructure sector in the explanation to Section 80-IA of the Income Tax Act should be amended to include exploration and refining activities. Accordingly, exploration and refining undertaking may be allowed deduction for 10 consecutive assessment years as against 7 years at present out of 15 years period.
Expect enlarging the list of goods that could be imported duty free by the upstream sector
Scheme for refund of service tax incurred on services consumed by upstream sector
An exemption has been provided to the parts and raw materials for manufacture of goods to be supplied in connection with the purposes of offshore oil exploration or exploitation. Under the above exemption similar benefits are not provided in relation to the petroleum operation carried out onshore. It is requested that the benefits extended to the offshore oil exploration activities should also be extended to the onshore oil exploration activities to provide the operators a level playing field.
Petroleum products including crude oil and natural gas to be covered under Goods and Services Tax
Budget impact
Union Budget 2013-14 mentioned that the oil and gas exploration policy will be reviewed to move from profit sharing to revenue sharing contracts. Also a policy to encourage exploration and production of shale gas will be announced. The natural gas pricing policy will be reviewed and uncertainties regarding pricing will be removed. NELP blocks that were awarded but are stalled will be cleared.
Stocks to watch
ONGC, RIL, Cairn India, Oil India
Outlook
Union budget 2013-14 was neutral for the upstream sector. The government decision to review the profit sharing mechanism to revenue sharing contracts in the upstream sector will on the one hand help investors as it shall avoid cost examination of the companies but exposes investor to risk of investment which may deter large oil companies from India.

However mention of natural gas price review in budget indicates better gas prices for the producer. Also mention of a policy announcement to encourage exploration and production of shale gas is welcome. Also NELP blocks that were awarded but are stalled will be cleared. Union budget 2013-14 emphasis to improve oil and gas production is clearly visible.