Information Technology: Budget 2013-14 Analysis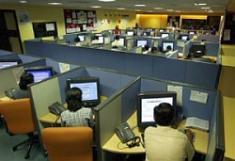 Budget Provisions
Increase surcharge from 5 to 10 percent on domestic companies whose taxable income exceed Rs 10 crore.
In case of foreign companies who pay a higher rate of corporate tax, surcharge to increase from 2 to 5 percent, if the taxabale income exceeds Rs 10 crore.
In all other cases such as dividend distribution tax or tax on distributed income, current surcharge increased from 5 to 10 percent.
The Concessional rate of tax of 15 percent on dividend received by an Indian company from its foreign subsidiary proposed to continue for one more year.
It allotted Rs 4909 crore for the ambitious IT driven project to modernize the postal network. Post offices to become part of the core banking solution and offer real time banking services.
Industry expectations
MAT on SEZ income to be withdrawn - Not fulfilled
Tax deductions for onsite services - Not fulfilled
Budget impact /Outlook:
The modernisation of the postal net work with IT driven project is the key positive for the industry.
However, the increase in surcharge for domestic and foreign players, surcharged on dividend distribution tax or tax on distributed income will expected to result in marginally higher tax outgo going forward.
Overall the Union budget 2013-14 will have minor impact on the IT sector.