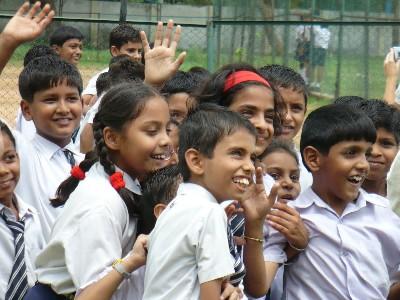 Education was one of the main focus areas.
Education: Budget 2013-14 Analysis
Outlook: Positive
Budget Provisions
Increase surcharge from 5% to 10% on domestic companies whose taxable income exceed Rs 10 crore. In case of foreign companies who pay a higher rate of corporate tax, surcharge to increase from 2% to 5%, if the taxable income exceeds Rs 10 crore.
Current surcharge increased from 5% to 10% on dividend distribution tax or tax on distributed income.
Concessional rate of tax of 15% on dividend received by an Indian company from its foreign subsidiary proposed to continue for one more year.
Removal of cascading effect of DDT in a multi-tier structure where dividend received by a domestic company from its subsidiary (which is also a domestic company) is distributed to its shareholders
No change in the normal rates of 12% for excise duty and service tax. No change in the peak rate of basic customs duty of 10% for non-agricultural products. Education cess to continue at 3%.
Allocation of Rs 65867 crore to the Ministry of Human Resource Development, an increase of 17%.
Allocation of Rs 27258 crore provided for Sarva Shiksha Abhiyaan (SSA).
An increase of 26% for investments in Rashtriya Madhyamik Shiksha Abhiyan (RMSA).
National Skill Development Corporation (NSDC) to set the curriculum and standards for training in different skills. To motivate youth to voluntarily join skill development programmes, Rs 1000 crore set apart.
Industry Expectation
Increased allocation for the information and communication technology (ICT) Segment
Increase in expenditure towards ICT in government Schools
Grant of infrastructure status for higher education segment
Establishment of Educational institutes under section 25 of the Companies Act
Setting up of National Higher Education Finance Corporation (NHEFC)
Budget Impact
Thrust on education by increasing allocation goes well for education sector and Education companies like Educomp, Everonn, NIIT Everonn Education will be benefit from allotment of fund to National Skill Development Fund which is formed to motivate youth to voluntarily join skill development programmes. Everonn has entered into a JV with the Union government's NSDC to train 1.5 crore people in various technical streams over the next 10 years.
Stock to watch
Educomp, Everonn, NIIT
Outlook
Budget for 2013-14 to have one overarching goal of creating opportunities for our youth to acquire education and skills that will get them decent jobs or self- employment.

India is faced with a unique opportunity – highest increase in working age (15-64) population over the next 20-30 years which can propel economic growth. India will account for 25% of the global increase in workforce over the next 4 decades.

The government is focused on improving the literacy rate and the quality of education in the country along with focus on skill development. Budget was positive for the sector.