Chlor-Alkali: Budget 2013-14 Analysis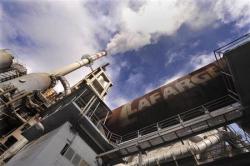 Budget Provisions
Increase in surcharge from 5 per cent to 10 per cent on domestic companies whose taxable income exceeds Rs 10 crore. In case of foreign companies who pay a higher rate of corporate tax, surcharge to increased from 2 per cent to 5 per cent, if the taxable income exceeds Rs 10 crore.
Current surcharge increased from 5 per cent to 10 per cent on dividend distribution tax or tax on distributed income.
Educational cess to continue at 3 per cent.
Service tax retained at 12 per cent.
Investment allowance at the rate of 15 per cent to manufacturing companies investing more than Rs 100 core in plant and machinery during the period FY 2013 to FY 2015.
Increase in custom duty on steam coal from 0 per cent to 2 per cent and at the same time reduced import duty on bituminous coal from 5 per cent to 2 per cent. Simultaneously, CVD on steam coal has been increased to 2 per cent from 1 per cent and on bituminous coal reduced from 6 per cent to 2 per cent.
Industry's Budget Wish List
Power constitutes to a major cost for Chlor alkali industry. In order to bring down the cost of power, import duty on power equipment for captive power plants should be made nil from current 7.5 per cent.
Abolish customs duty on fuel oils, currently at 5 per cent to make power intensive Chlor Alkali industry competitive.
In order to increase the availability of coal for captive power plants at reasonable prices, coal mining should be opened to the private sector. Coal blocks should be allocated on priority basis to power intensive industries like Chlor-Alkali & Soda Ash through an independent regulatory mechanism.
Allocation of natural gas and pricing for such gas used by captive power units feeding power to caustic soda and soda ash units should be made available under the administrative price mechanism.
To reduce the cost of inputs, it is also important that interest rates are reduced and brought at international level.
An industry like Caustic Soda & Soda Ash consumes salt to the extent of 50 per cent of the national production. This provides lot of employment to the salt workers and the transporters. In order to ensure quality salt supply at reasonable cost Government should provide incentives for R&D work and mechanisation of salt industry.
To secure raw materials like Ethylene & Cl2 for producing Vinyls, investments in PCPIRs may be encouraged. Indirect import of Chlorine through EDC/VCM/PVC should be avoided by retaining appropriate duty structure on these products.
To ban import of chemicals like Caustic Soda, Soda Ash, Hydrogen Peroxide from Pakistan till Pakistan removes it from their negative list.
97 per cent of the caustic soda industry is operating on Membrane Cell technology, while duty on new plants including Membrane and parts is 5 per cent, the spare parts of the existing plants are subject to customs duty of 10 per cent + CVD etc. Import of spare parts and membranes which are not manufactured in India may be allowed free of duty.
Expects reduction of Central Sales Tax (CST) from 2 per cent to nil.
Expects VAT to be allowed on steel and cement and other material used in the industry for construction of plants.
Government support is required for enhanced allocation of railway rakes to Soda Ash Industry on priority basis as all the Soda Ash plants are located in the coastal belt of Gujarat & consumer destinations are in north, east & south regions.
GST to be implemented at the earliest.
Technology Upgradation Fund (TUF) to be established for the chlor-alkali industries similar to the TUF scheme of Textile industry.
Stocks to watch
Gujarat Alkalies and Chemicals, GHCL, Aditya Birla Chemicals.
Outlook
Exemption of custom duty on coal would have helped Chlor-Alkali companies to lower their power cost wherever they have captive power generation based on coal.
Today the capacity of Caustic Soda & Soda Ash all over the world is increasing and various countries are exporting Caustic Soda & Soda Ash to India. In India, the industry has to take the shelter of Anti Dumping & Safeguard duty, which is not helpful always.
Government of India is entering into various Free Trade Agreements with other countries and reducing customs duties, but they are not trying to reduce cost of production of domestic industries.