Credit Suisse said on Friday there are "some reasons to believe" that India's October-December growth data released after market hours on Thursday "is being under-recorded", according to an email sent to clients.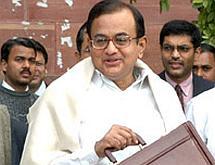 "In our view, there are some reasons to believe that GDP growth is being under-recorded," the investment bank said in an email written by economist Robert Prior-Wandesforde and sent on Friday.

"None of the survey data, for example, point to anything like the kind of weakness that is being reported," it added.

India's economy grew at a worse-than-expected 4.5 percent in the quarter ended December 31, hurt by a slowdown in agriculture, mining and manufacturing, government data showed on Thursday.

Credit Suisse also raised questions about the delay in the release of the growth data from 11
a.m. to 5 p.m. "If one were to be cynical, this may of course have been the intention as it didn't make for particularly favourable viewing," Credit Suisse said.
The investment bank also said the GDP data would "surely lump more pressure" on the central bank to respond with an interest rate cut at the March 19 policy review, adding they continue to anticipate a 25 basis points cut next month, followed by another 25 bps in May.