The mutual fund players have welcomed the Budget proposals to increase the income slab for the Rajiv Gandhi Equity Savings Scheme (RGESS) and allow pension and provident funds to invest in debt schemes, saying these steps will increase the depth of capital markets.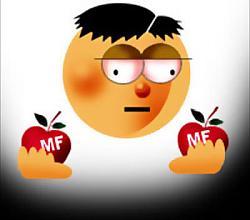 "The liberalisation of the RGESS by increasing the income slab to Rs 12 lakh (Rs 1.2 million) from Rs 10 lakh (Rs 1 million) earlier will get more investors into the equity markets. Also, allowing pension funds to invest in debt mutual funds and ETFs will give a boost to the capital markets," UTI Mutual Fund acting CEO Imtaiyazur Rahman said.

In the Budget announcement, the Finance Minister increased the limit for investors to invest in RGESS to Rs 12 lakh from Rs 10 lakh cap earlier. He also extended the tax relief to three years from the existing limit of one year.

RGESS, announced in last Budget, seeks to provide tax benefits to first-time investors in stock markets. Under it, an individual with an income of under Rs 12 lakh would get tax incentives for investing up to Rs 50,000 in the stock market.

Debasish Mallick, MD and CEO of IDBI MF said, "There are proposals for widening RGESS, streamlining inflow from QFIs and different classes of portfolio investors and permitting pension and provident funds to invest in debt schemes
of mutual funds.
"Distribution reach is proposed to be enhanced by streamlining the KYC norms and allowing MF distributors to become members of the stock exchange. These are welcome steps and can act as facilitator for mobilisation by mutual funds."
LIC Nomura MF said the steps announced in the Budget would attract more investors in the equity market. "First time investors in RGESS will have a tax relief for their investments for three years. It will certainly attract more investors in equity market and mutual funds," CEO of LIC Nomura Mutual Fund Nilesh Sathe said.
Gautam Mehra, leader (asset management) of PwC India said, "The positives for mutual funds include a reduction of STT rates for equity-oriented funds and liberalisation of the RGESS. The concerns raised by the industry around taxation of securitisation trusts and parity of DDT rates in infra funds appear to be have been addressed."