Next financial year, IndianOil is likely to be the highlight of the government's disinvestment programme.
As on December 31, government stake in IndianOil stood at 78.92 per cent.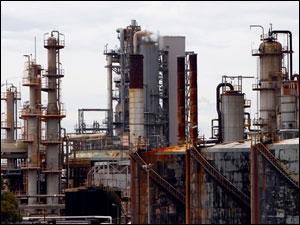 A senior finance ministry official said the Department of Disinvestment was finalising its plan to sell government stake in central public sector enterprises in the next financial year. It was expected the blueprint for this would be ready soon, he added.
The official indicated considering the good disinvestment results in 2012-13, the Department of Disinvestment planned to sell stakes in two to three blue-chip companies. It also planned to sell stakes in two to three companies in which mandatory public shareholding norms had to be met.
The government planned to launch a follow-on public offering for Engineers India Limited after April, the official said. For 2013-14, stake sale in power companies is also being targeted.
The finance ministry is unlikely to fix a very high target for disinvestment proceeds. "We don't want to keep the target for 2013-14 at a very high level," said a department official. The ONGC stake sale was the biggest in 2011-12. Through disinvestment in NTPC on February 7, the government garnered about Rs 11,450 crore (Rs 114.5 billion).
The government is confident the disinvestment mop-up in 2012-13 would stand at about Rs 27,000 crore (Rs 270 billion), against the targeted Rs 30,000 crore.
So far this financial year, it has garnered Rs 21,500 crore (Rs 215 billion) through disinvestment.
The official said no stake would be sold in February, as the government wanted to give a breather after the NTPC offer for sale. It also wanted to avoid pre-Budget market volatility, he added.
For March, the government has lined up stake sales in MMTC, National Aluminium Company and Rashtriya Chemicals and Fertilizers. Disinvestment in SAIL was unlikely before March 31, officials said. For the next financial year, companies on the government's disinvestment list include BHEL and Rashtriya Ispat Nigam Limited.