The government may have to freeze the diesel subsidy at the current level to protect the budget numbers at some point in time, said Chief Economic Advisor to the Finance Minister, Raghuram Rajan, while flagging concerns over the widening current account deficit.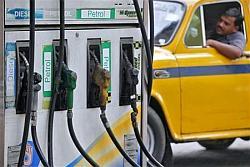 "At some point, we should think about freezing the subsidy on diesel at the current levels until it reaches the level of world prices so that the budget is not exposed to the risks of an increase in global oil price," Rajan told the convocation of the RBI-run National Institute of Bank Management in Pune.

Terming the widening current account deficit, which had run up to a historic high of 5.4 per cent of GDP in Q2 of the fiscal, as the "biggest concern now," the noted economist said, "CAD is our biggest concern right now because as you finance from outside, you are dependent on the interest of foreign investors. They've been supporting us so far due to the search for yields. But can we continue to rely on that forbearance?"

Finance Minister P Chidambaram, during his customary post-budget interaction with the industry chambers yesterday, had said that CAD is the biggest worry for him now as he could successfully meet the fiscal deficit target at 10 bps better at 5.2
per cent and said the final numbers would be lowest than this too.
As a short-term way out, Rajan said, "In the near-term, we have to focus more on financing CAD through foreign inflows, because reducing it will take time. The best way is to increase exports relative to imports. The problem is that it is also dependent on growth of foreign countries."
Rajan also said there is a need to cut fertiliser subsidies, but did not give a timeline for the same.