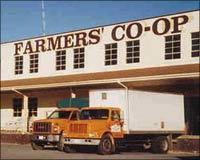 Cooperatives have demanded the abolishment of income tax on theirs as well as the state cooperative banks' earnings failing which they would resort to agitations across the country.
"We have asked the Centre to remove income tax imposed on cooperative. Otherwise we will stage dharnas to express our resentment," National Agricultural Cooperative Marketing Federation of India Limited chairman Bijender Singh said.
Singh was addressing the zonal seminar on "Preparedness of Agriculture Rural Development Banks' for Revival".
Centre introduced income tax on earnings of cooperatives in 2006 and is fixed at 30 per cent.
Noting that income tax on cooperatives was unjustified, he said the matter would be taken up during the forthcoming budget session of Parliament.
"Unlike other financial institutions, we are not allowed to raise capital from the market…we have very limited options with regard to resources," he said.
Singh said the state cooperatives play a vital role in extending credit to rural sector.
Echoing similar sentiments, National Cooperative Agriculture & Rural Development Bank's Federation Ltd, MD, KK Ravindran said, "We plough back whatever we (cooperatives) earn from our business. So it is completely unfair to continue levying tax on our earnings," he said.