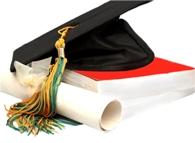 India is brimming with highest increase in working age population, and there is a need to educate them and ensure employability to enhance productivity
Current Status


India is faced with a unique opportunity - highest increase in working age (15-64) population over the next 20-30 years which can propel economic growth.

India will account for 25 per cent of the global increase in workforce over the next 4 decades.

On the flip side, India will have the highest number of illiterate adults and a large percentage of unemployable literate people.

Educating a large population and ensuring employability will be a daunting task for the Indian education system.

Education sector has this big challenge of educating adults and also ensuring employability. At the same time, this also serves as an opportunity for the innovative and capable players in the industry, as education sector along with infrastructure and agriculture is expected to draw the focus of the budget and remain a top priority.


Industry Expectation
Budget allocation to education may increase to 5.5-6% of GDP from 3-4%.
Allowing FDI in education sector.
Allow certain tax sops to the private players in education segment.
Analyst Expectation
Expects to see increase in budget allocation
Stocks to watch
Everonn Education and Educomp
Outlook
The government is focused on improving the literacy rate and the quality of education in the country.

The spending on education is expected to rise 12-fold per household between 1995 and 2025 due to an increase in the income levels of the Indian middle class.

However, the sector is un-organised with regional content and a large number of regional players are dependent on government spending.

The quality of education in the rural areas remains poor. Though private players are entering the sector, the sector would still remain dependent on government spending.


The government has not been successful in educating young India; hence the way forward is setting up a platform of private participation, an environment of funding and development of the sector.

The adoption of public-private partnership (PPP) model in the education sector could go a long way in establishing success and creating a sustainable momentum in long-term.

While the government's role could be that of funding the projects, it is the execution ability of the private sector which needs to be banked upon for the ultimate delivery of the model. There exist a huge long term opportunity in this sector.