Indian media is witnessing buoyancy in the content, ad revenue and ad rates, thanks to heightened activity in terms of coverage on scams, budget and World Cup Cricket.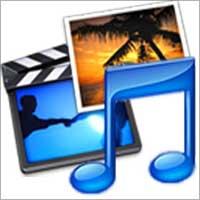 Current status

The Indian Media & Entertainment industry (television, film, radio, print, music, the internet, animation, gaming and outdoor media) offers attractive growth potential as compared to both developed and other emerging markets.

Rapid urbanisation and an increase in disposable income have accelerated the addition of new viewers driving the viewership number. The Media and Entertainment sector is witnessing continues increase in media spends by various industries.

Volume growth across mediums (broadcasting/ prints / radio) picked up in FY11 with high utilization level in print media and in key GECs, especially in regional market. The regional market are expected to outpace the overall industry growth.

A rapid adoption of satellite based television services via DTH and digital cable augurs well for the Television industry. DTH industry is currently adding 1 million subscribers per month.

Regional print is expected, to continue to show strength backed by increasing regional demand. Phase-III licenses are expected to give a boost to the radio industry.

Industry expectation

The abolition of the customs duty which is 5% or a moratorium of three years on the customs duty on set-top boxes is commensurate with the digitisation target of the Telecom Regulatory Authority of India.

Increase FDI limit on DTH and cable from 49% to 74% and that on FM radio from 20% to 49%.

Include entertainment tax in GST, as entertainment tax levied by various states at different rates of 40-50%.

Rationalisation and parity in the service tax paid by TV and radio broadcasters on revenues accrued by them from ads.

Reduction in service tax - Broadcasters are subject to levy of service tax @12.24% unlike print media companies.

Provision for doubtful debt be allowed as expense in MAT profit calculation

Reduction/Removal in 90 days criteria for exhibition of the film under rule 9A and 9B -Income Tax Act

Positive pronouncements from the Government on implementation Phase -III of Radio FM licensing

Analyst expectation

FDI norms can get liberalised for DTH, cable and FM radio

Reduction in duty on set-top boxes is likely and this will be positive for cable and DTH companies

Stocks to watch

Dish TV and Hathway Cable

Outlook

Slew of scams, budget session and World Cup Cricket have come to add enormous content and revenues to the media.

There is step up in the ad spend across the media, and some of them have hiked rates, adding further cream to their revenues and margins.

According to the FICCI KPMG 2010 report, the Indian media & entertainment industry is expected to grow at a compounded annual growth rate (CAGR) of 13% over 2009-14 to reach Rs 1,09,100 crore, wherein television is seen as a preferred medium for advertisement with its ad revenue share expected to increase from 44% currently to 48% in CY14 (15% CAGR).

Moreover, there is further growth potential for media broadcasting and distribution due to low television penetration (just 60%) and limited cable & satellite (C&S) penetration (75% of TV households).

This along with the structural changes in the industry, e.g. digitisation, and the improving spending trend of the urban and rural Indians augurs well for the growth of the sector in the coming years.