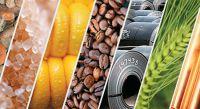 Rising commodity prices, higher staff costs and increased interest outgo have impacted the profitability of Indian companies during the first six months of 2010-11, the Economic Survey said on Friday.
"First half results in 2010-11 reveal pressures on net profits on account of higher commodity prices and staff costs and higher interest outgo," the Economic Survey 2010-11 tabled in the Parliament said.
According to the Survey, sales in July-September and October-December quarters jumped by 28.8 per cent and 21.2 per cent, respectively over the same periods last fiscal.
On the other hand, the expenditure in the quarters under review were up by 34.5 per cent and 22.5 per cent, respectively compared to the year-ago periods.
"With fast increase in total expenditure in relation to sales, the profitability margin has contracted in recent months," the survey said.
The net profit of the private sector entities followed a downward trend in third and fourth quarters of 2008-09.
However, during the subsequent quarters, corporate profits recovered on the back of low-base and higher demand.
The survey that covered 1,900 and 1,933 entities during the first two quarters of 2010-11, respectively pointed out that consumption of raw materials rose by 40.6 per cent and 21.9
per cent.
While the staff expenditures jumped by 16.9 per cent and 20.4 per cent, interest costs went up by 10.9 per cent and 7.8 per cent, respectively, it added.
Power and fuel costs have also increased by 13.1 per cent and 15.5 per cent during the two quarters under review.
"The non-core 'other income', which contributed significantly to net profits was seen to be at lower levels during Q2 and Q3 of 2009-10 and contracted further in Q1 of 2010-11.
"However, in Q2 it has risen to a peak of 69.5 per cent," the survey said.
The other income had registered a fall of 28.5 per cent during the first quarter of 2010-11 over the year-ago period.
It stood at 10 per cent, 12.3 per cent and 42.4 per cent, respectively in Q2, Q3 and Q4 of 2009-10.
The survey said the revenue growth of listed firms had bounced back to "pre-crisis level" in the second half of 2009-10.
"Consequently, consumption of raw material as well as power and fuel expenses followed an upward trend during the considered period," the survey said.