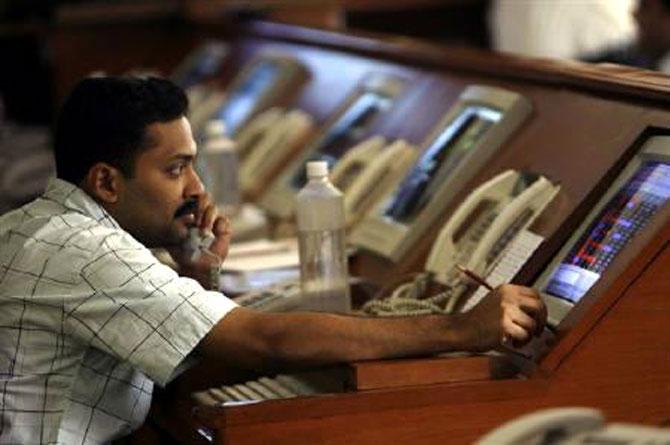 Traditional brokerages are introducing a slew of incentives to defend their turf from the so-called discount brokerages. Some of the sops being offered to rope in new clients and retain the existing ones are cashbacks, reduced fee, and customised consultancy for clients. Brokerages are also introducing the concept of "happy hour", to promote trade during specific time every day.
These incentives have come at a time when competition has intensified amid stagnating volumes. The average daily turnover in cash segment during the first six months of FY17 was Rs 18,153 crore, marginally up from Rs 17,818 crore in FY15, according to National Stock Exchange data.
Even the retail participation has remained muted in the past five years. According to data compiled by Motilal Oswal Financial Services, the average monthly retail turnover in first nine months of 2016 was Rs 35.75 lakh crore, against Rs 32.87 lakh crore in 2013.
"Full service brokerages have come under pressure due to discount brokers and are now forced to provide incentives to retain customers. Further, the competition within full service brokerages has increased as these days every HNI maintains multiple demat accounts and routes his orders through the brokerage that provides him the best deal," said Alok Churiwala, managing director, Churiwala Securities.
According to market participants, some brokerages are considering to link brokerage fee with the market conditions at the time of trading. For instance, brokerage on 'buy' orders received during low-volume sessions would be at a discount, compared with the orders during high-volume sessions.
DEFENDING THEIR TURF
Incentives offered by full-service brokers:
Volume-linked brokerage fee
Cashbacks based on trading
Happy-hour trading
Customised research assistance
The concept of happy hours is borrowed from restaurants and shopping malls wherein costumers can avail discount on all the purchases done during a specific time period of a day. Some domestic brokerages have already introduced this concept.
Discount brokerages or flat-fee brokerages are the new-age online brokers who charge a flat fee on each transaction, irrespective of the size of the transaction. Some of them charge less than Rs 20 per transaction. However, unlike the full service brokerages, discount brokerages are no-frill service providers, without any research support or other value-added services like margin funding.
Jimeet Modi, CEO of discount brokerage Samco Securities, said it was becoming difficult for the full-service brokerages to retain their existing investors. "However, not every investor would opt for discount brokerage. For instance, a new entrant would always prefer a full-service brokerage as he would need assistance. But once he gets a hang of the markets, he would rather shift to a discount brokerage and save the cost," Modi said.
Derecognition of various regional stock exchanges along with emergence of discount brokers has forced a large number of equity stock brokers to shut shop in the recent times. According to Securities and Exchange Board of India (Sebi) data, the number of brokers in the equity cash market dropped to 3,192 in September 2016 from 7,350 in January 2014. Even the number of sub-brokers has seen a significant decline in the past three years.