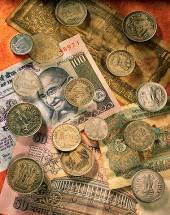 With a rising burden of provisioning for bad loans amid pressure on interest margins, state-owned Bank of India is working to reduce non-performing assets by Rs 2,600 crore (Rs 26 billion) by March 2014.

The need to conserve profits to strengthen the capital base under the more stringent Basel-III norms is also driving the effort.
Gross NPAs rose to 3.08 per cent of advances in December 2012 from 2.74 per cent in December 2011.
The capital adequacy ratio was 10.59 per cent, with Tier-I capital at 7.64 per cent. Its provision coverage for bad loans in the December quarter was 60.7 per cent.

According to a senior BoI official, it was working on a number of strategies to step up recoveries and deal with chronic cases.
The bank has established 15 specialised asset recovery branches. As of December, BoI had gross NPAs of Rs 8,625 crore or Rs 86.25 billion (3.08 per cent).
It plans to shed NPAs of Rs 625 crore in the current (March) quarter and Rs 2,000 crore (Rs 20 billion) in the next financial year.

The official said the sharp slump in economic growth at home and abroad, a rise in input costs and interest costs led to corporate and small units defaulting on payments.

For the current quarter (ending March 2013), the bank will specifically focus on recovery and upgradation of small accounts.
Apart from the specialised branches, zonal offices and branches are conducting recovery camps for speedy recovery of smaller NPAs in villages. In semi-urban and rural centres, the camps are held every Saturday since August 2012.
Urban centres having NPA dues of at least Rs 25 lakh (Rs 2.5 million) has been instructed to hold a recovery camp on the last Saturday of every month.

The bank has conducted about 8,000 recovery camps and 800 lok adalats for recovery. It has also appointed an asset reconstruction company as recovery agent and allotted 91 NPA accounts amounting to Rs 473 crore (Rs 4.73 billion) for monitoring and recovery, sources said.

The bank has issued notices under the stringent Sarfaesi Act for accounts worth about Rs 4,400 crore (Rs 44 billion) and had recovered about Rs 400 crore (Rs 4 billion) till December 2012.