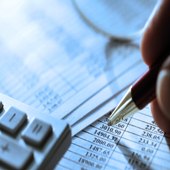 Bihar plans to invite expression of interest from reputed firms to prepare the detailed project report by December for much awaited Metro rail project in Patna, officials said on Monday.

Last week, central urban development secretary Sudhir Krishna directed the state government to prepare and submit DPR for necessary clearance and provision for funding.

"We would invite expression of interest to prepare the DPR within a month and hope that the DPR should be in our hands by next year", State Urban Development Secretary S Siddharth said.

Bihar urban development minister Prem Kumar said that Krishna had assured all possible help to start work on the
metro rail project in Patna.
He said that the department had proposed the metro rail project in a stretch of about 40 km around Patna on a public private partnership mode.
The project is estimated to cost Rs 8000 crore (Rs 80 billion).
"In the first phase, Metro Rail services would be provided between Patna and Danapur, which would be connected with Digha and in the second between Patna Junction and Patna city, Prem Kumar said.
Bihar Chief Minister Nitish Kumar is keen to give Patna a Metro rail -- a la New Delhi.
The Bihar capital is home to more than two million people.
Earlier, the Technical Expert Committee of the Railways had suggested providing Metro services to cities with a population of over 20 lakhs (Rs 2 million).