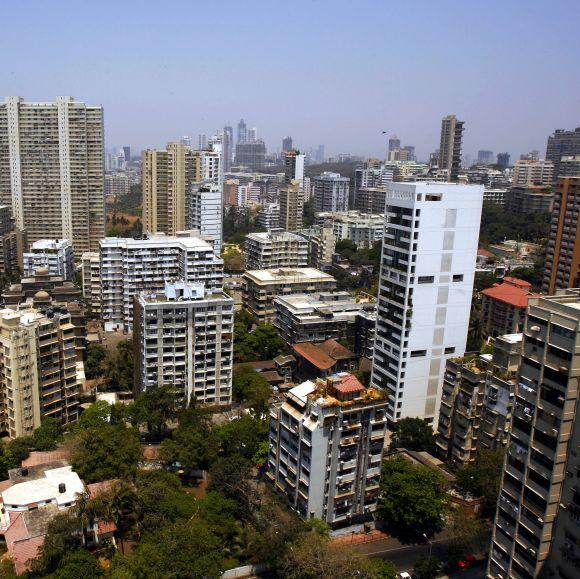 Knight Frank, a real estate advisory firm, said on Tuesday that Bangalore will witness a 3 per cent growth in demand in residential segment during 2014 and is expected to rise to 59,300 units in 201.
The marginal increase in absorption is expected to be accompanied by a drop in the number of new launches by 8 per cent to 72,113 units during 2014.
"We expect the sales volume to increase by 26 per cent to 32,044 units in H2 2014, compared to H2 2013 and the quarters to sell (QTS) ratio has inched upward, from 6 to 7 since September 2013, signifying a slight weakening of buyer sentiment in the market.
"We expect another six to nine months for the Bangalore market to offload its excess unsold inventory and cause the QTS ratio to revert to its 2012 level and South Bangalore has witnessed the majority of new units launched in H1 2014 due to the presence of several IT companies," the report noted.
On the Office market scenario, the report added that Bangalore remains on the most favoured office space destinations in the country with wth operational inventory of around 109.5 mn sq ft.
"Healthy demand in the past years has been responsible for restricting vacancy levels within the range of 11-18 per cent. While the demand from IT/ITeS sector regained ground in 2013, the first half of 2014 saw demand brought about by eCommerce and manufacturing sectors."
"The on-going global economic recovery bodes well for the prospects of the IT/ITeS sector, and Bangalore, being the IT/ITeS exchange of India, stands poised to capitalise on the same," the report said adding that adequate supply in the pipeline in all the markets will ensure steady rentals and consistent demand over the next six months, and will constrict vacancy to 11 per cent by the end of 2014.