Bang on Target PR & Media Solutions has launched an online platform for small and medium entrepreneurs that offer cost-effective publicity and brand building solutions.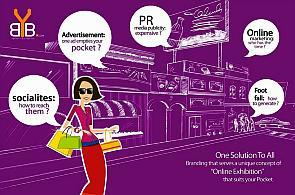 Entrepreneurs can buy a package of their choice at Brandyourbrands.com that allows them to feature products and services on the website. In addition, Bang on Target PR & Media Solutions will send a mailer about their customers'
offerings to the media persons and socialites in their database.
"Designed exclusively for catering to the advertising needs of young and new entrepreneurs, this website requires less than half the cost of arranging regular branding activities for your business normally undertaken by professional image building bodies," according to the release by the company.
The site platform is conceptualised by Ankit Nagpal, and owner of Bang on Target.