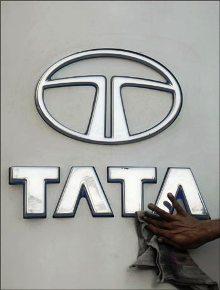 Despite a 13 per cent fall in sales in the first few months of this year, Tata Motors, the country's biggest automobile maker, has readied a series of launches in the commercial vehicle segment over the next six months.

As many as 25-30 new products, upgrades and variants will be launched by the Mumbai-based company in the second half of the financial year, even as hope of a demand turnaround remains distant.

Ravi Pisharody, executive director, said: "In the half year that has passed, including all the variants, we would have launched about 20 products and we will be doing 25-30 products in the next six months.

"A lot of investments get made upfront (so) by delaying them, you are not receiving too much."

Prima, the flexible truck platform launched by the company a little over two years earlier, will address the multi-axle truck segment, left untouched by the brand since launch.

So far, the Prima was available in the tractor-trailer and tipper segments.

"The Prima multi-axle truck will address the bulk of the market and be launched in the third or fourth quarter.

"We have taken customer feedback and trimmed some of the fancy features from the regular Prima cabin for the multi-axle vehicle," added Pisharody.

The company is also gearing to launch Ultra, a range of smaller trucks addressing the 7-12
tonne segment, in the third quarter.
About 25 Ultra trucks have already been sold to a few buyers, to gauge feedback.
The Ultra will be priced at a 20 per cent premium to a regular Tata truck.
Cumulative sales of Tata CVs till August marked a drop of 13 per cent at 176,853 units as against 202,827 units sold in the same period last year.
Sales of medium and heavy CVs were lower by 21 per cent at 49,306 units in the same period as compared to 62,410 units sold in the corresponding period a year before.
Reasons such as overcapacity, weaker freight rates, demand slump in areas such as mining and infrastructure, prolonged replacement cycle of existing vehicles, higher interest rates and fuel price rises have hit demand for new trucks in the local market.
However, many in the industry believe the CV demand in a developing market like India cannot remain subdued for a prolonged period.
"At some time, there will be a pent-up demand; at some point, vehicle replacement has to start. Everybody had laid off their supply chain in terms of capacities.
"Cars don't collapse by 40 per cent because cars are not speculative purchases; CVs are. So. when trucks (sales) go so bad, you have to also be prepared for it to come back," added Pisharody.
Tata Motors is the market leader in the CV segment, with a share of 53 per cent, shows data from the Society of Indian Automobile Manufacturers till July. In the medium and heavy CV truck space, its share was 61 per cent.