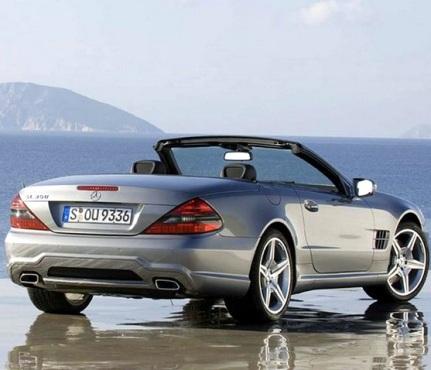 German luxury car maker Mercedes-Benz on Tuesday launched two of its premium products SL 350 and GL 500 in India, priced at Rs 98.5 lakhs (Rs 9.85 million) and Rs 80.9 lakh or Rs 8.09 million (ex-showroom Delhi) respectively.

The sports car 'SL 350' is powered by a 3.5 litre V6 engine while sports utility vehicle 'GL 500' will run on a 5.4 litre V6 engine.

"The SL 350 and the GL 500 are two of the most popular offerings in our portfolio. I am confident that both the vehicles will woo auto enthusiasts, critics, customers and media alike," Mercedes-Benz
India managing director Peter Honegg told reporters.
The GL 500 is one of the most powerful SUV's in the world and is ideal to suit the tastes of the growing number of aficionados in India, he added.
Text: PTI