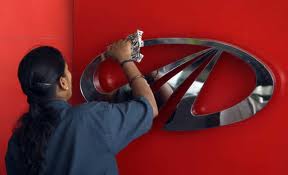 Mahindra & Mahindra will stop manufacturing activities for up to three days this month across its automotive plants in the country to adjust production with sales needs.

"The company, as part of aligning its production with sales requirements, would be observing no production days at the company's automotive plants for 1 to 3 days during the remaining period of January 2014," M&M said in a filing to the Bombay Stock Exchange.

Mahindra Vehicle Manufacturers Ltd, a wholly-owned subsidiary, would also be observing no production days at Chakan plant for up to three days this month, it added.

"The management does
not envisage any adverse impact on availability of vehicles in the market due to adequacy of vehicle stocks to serve the market requirements," the company said.
Reeling under a prolonged demand slump because of the economic slowdown, annual car sales in India have declined for the first time in 11 years in 2013, posting a 9.59 per cent dip.
M&M saw its sales drop by 26.93 per cent to 15,881 units in December 2013. Last year also the company had shut down its tractor plants at Jaipur and Rudrapur for five days and two days, respectively, due to inventory pile up amidst falling sales.
It had also stopped production at its automotive plants for up to eight days in July and announced in August that it would stop production at its factories in the following months.