Change seems to be a keyword in premium car manufacturer Honda's operations in India these days.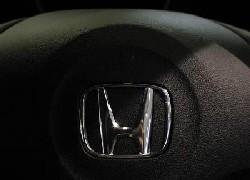 The Japanese auto major, which operates through a joint venture with the Siel Group of India, announced its decision to launch small car Brio in the Indian market last year.

Honda Siel Cars India (HSCI) is mostly known for its sedans - City, Civic and Accord - in the country.

Close on the heels, HSCI has now appointed Seki Inaba the director (marketing) for the Indian market.

Inaba, who takes over from Tatsuya Natsume, will be responsible for marketing, sales and after-sales initiatives of the company in the country.

HSCI, which has not quite been able to make a mark with premium hatchback, Jazz, in India, in Inaba may have found just the man to drive its volumes up with the soon-to-be-launched Brio.

Inaba had joined Honda Motor Corporation (HMC) in April 1989 and has been with the company for over two decades now.

He has worked in markets across Japan, Europe, CIS, West Asia and Africa for HMC and has an in-depth knowledge of consumer trends in diverse economies.

Interestingly, Inaba had been associated with HMC's Motor Sports Division and Honda Racing Development Ltd for seven years from 1995 to 2002.

He may just be able to race the Brio into the hearts of the masses in India!