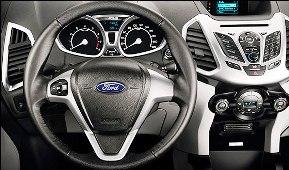 US car maker Ford will cut 'several hundred' jobs across Europe as part of a cost reduction programme and increase efficiencies amid declining sales in the continent.

"As part of an on-going review to achieve greater efficiencies in all areas of the Ford of Europe business in the current business environment, Ford is implementing three programmes -- one in Germany, one in the UK, and a third for the rest of Europe -- to reduce personnel-related costs," a Ford spokesperson told PTI in an e-mailed response.

Ford of Europe expects the programmes to result in the reduction of several hundred salaried positions, the spokesperson said but added the 'exact figures won't be known for a
few months'.
The spokesperson further said, "The reductions will be achieved through a combination of voluntary Ford salaried staff separations, and reductions in expenditure on agency workers and purchased services."
Any Ford salaried staff separations across all three programmes will be purely voluntary, the company said.
The programmes were announced internally at Ford some weeks ago.
Ford had reported a loss of $404 million in Europe in the second quarter this fiscal and had said it expects the full year loss in the continent to exceed $1 billion.
"The magnitude of this loss will be affected by a number of factors, including the overall economic environment, competitive actions, and Ford's response to these developments," the company had stated.