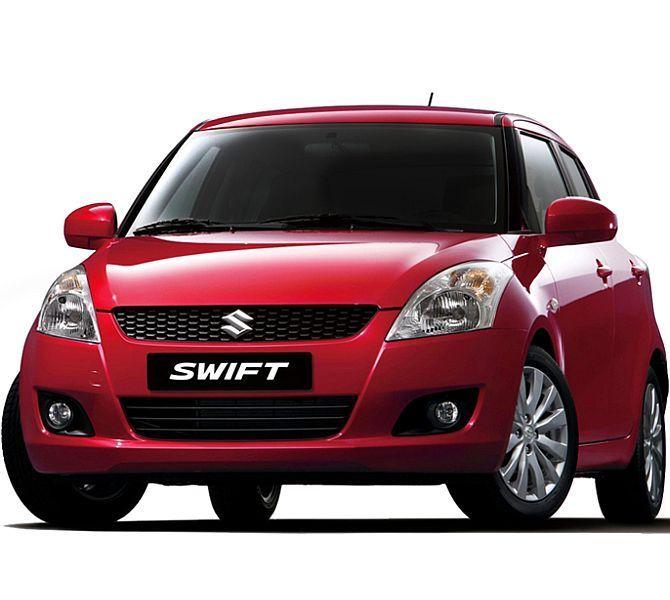 Even as good days continue to elude the economy at large, they seem to have arrived for Maruti Suzuki.
It reported veritable growth in volumes, revenues and margins in the June quarter. In a conference call with analysts, the company said it was seeing a revival in consumer sentiment and double-digit volume growth in FY15.
The change in government at the Centre has positively impacted first-time car buyers, a segment that accounts for 43 per cent of Maruti's total sales. The share of first-time car buyers had contracted to 39 per cent in June 2013 but rebounded to 43 per cent in June this year. Volume growth has been driven both by domestic demand (up 10 per cent) and exports (up 38 per cent).
Improved consumer sentiment in India has translated into higher vehicle sales for Maruti, which has seen volumes grow 12.6 per cent over a year to 299,894 units during the quarter.
Rural sales have risen 26 per cent and are not showing any sign of weakness, driving up Maruti's marketshare to 44 per cent. Consequently, revenues grew 11 per cent to Rs 11,073 crore and net profit rose 21 per cent to Rs 762 crore. Sales and margin performance are in line with the Street's estimates, despite higher raw material costs and discounts.
Even as discounting continues to remain elevated at Rs 21,000 a vehicle, margins have not declined. Localisation efforts are also paying. Operating margins during the quarter expanded 30 basis points (bps) over a year to 11.7 per cent. Sequentially, operating margins declined 20 bps.
The company has attributed the performance to a better operating leverage, beneficial currency movement and its localisation drive. Import content, as high as 26 per cent of sales in 2010-11, has declined to 16 per cent. Maruti's chief financial officer Ajay Seth said the import content could come further down to 12-13 per cent. This could be accelerated if electricals could be sourced domestically.
The stock is currently trading at 21 times FY15 earnings and 16 times its estimated FY16 earnings. Ajay Shethiya, analyst at Centrum Broking, says: "Maruti's mean multiple is 19 times and as a result, target prices will be revised, as demand revives. Also, demand revival combined with a strong product pipeline will see lower discounting and higher blended realisations."