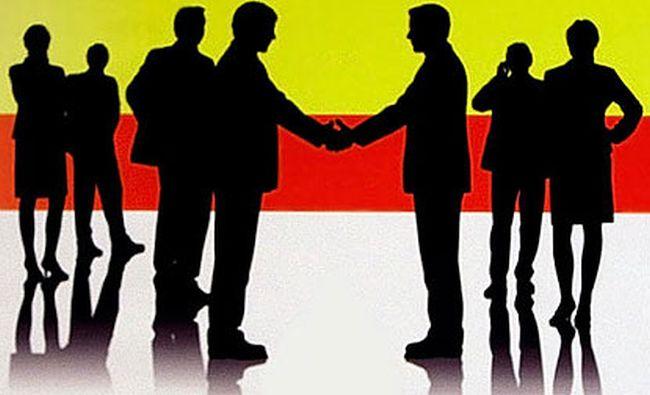 Barely days after the new company law regime has come into effect April 1, there has been large scale protests by company secretaries (CS) outside Shastri Bhavan (that houses the Ministry of Corporate Affairs) and the Institute of Company Secretaries of India (ICSI), the statutory body for training and certifying company secretaries.Subsequently, over the last ten days senior officials from ICSI and the MCA have been huddled in meetings to sort out the misgivings.

The Companies Act 2013 limits the role of company secretaries (CS) to 7,000-odd companies, putting at threat the livelihood of thousands of CS professionals in the country.
The new rules mandate the appointment of a company secretary only for listed companies and public companies with a paid-up capital of Rs 10 crore or more.
There is no specific requirement for a private company under the new legal framework to appoint a company secretary.

As per ICSI estimates, of the nine lakh-odd active companies in India, around 93 per cent are private.
According to R Sridharan, president, ICSI, the thrust of the new company law regime is on corporate governance and compliance. "Leaving out a vast majority of private companies from the ambit of secretarial audit goes against the spirit of the Act," says Sridharan. Moreover, company secretaries should be seen as an extended arm of the regulator, he adds.

There are around four lakh registered company secretaries in the country and around 2,000 fresh professionals get registered every year.

What has taken the CS community by surprise is the divergence in the draft Act -issued towards the end of 2013- and the final notified rules that came out last week of March 2014.
The draft rule had proposed that every listed company and "every other company" having a paid-up share capital of Rs 5 crore or more should have whole-time key managerial personnel (KMP).
Company secretaries are part of KMP, along with managing director or CEO, a whole-time director and the chief financial officer.
The MCA has raised concerns over overlap in the scopes of secretarial audit and financial audit to limit the role of company secretaries. However ICSI's stand has been that secretarial audit relates to audit of compliances of applicable laws, while any financial audit would involve audit of financial transactions. Typically, financial audits fall under the ambit of chartered accountants.

The new law has done away with the need for pre-certification of some e-forms by a practicing professional. The ICSI's contention has been that pre-certification would help improve compliance and governance.

Corporate lawyers note that the Ministry would have to amend the rules if they were to make it mandatory on certain class of private companies to have company secretaries. The law ministry would have to take a call on any such amendment in the rules, a Ministry official said.
Rules of contention
Key managerial personnel: KMPs need to be appointed in every listed company and every public company having paid up share capital of Rs 10 cr or more

Secretarial audit

Besides listed companies,the rules prescribe such audit for

(a) public company having a paid-up share capital of Rs 50 cr or more; or

(b) having a turnover of Rs 250 cr or more

ANNUAL RETURN

Annual return of companies with paid-up share capital of Rs 10 cr or more or turnover of Rs 50 cr or more to be certified by company secretary

Extracts of annual return to be attached with the board report need not be certified by a company secretary

PRE-CERTIFICATION OF E-FORMS

Certain forms which required pre-certification as per Companies Act, 1956, do not require pre-certification by a practising professional;

Pre-certification required only in respect of 14 forms