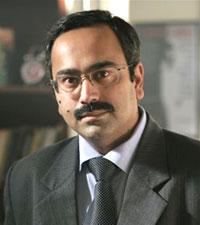 In a major leadership change within the ICICI Group, Anup Bagchi has been appointed Managing Director and CEO of ICICI Securities, effective May 1 this year.
He will be taking charge of the company from the incumbent, Madhabi Puri-Buch, who will be moving to another group entity, ICICI Bank.
Presently, Bagchi is the Executive Director of the company and his new appointment will be with effect from May 1, 2011, according to a press release.
Madhabi Puri-Buch will move to ICICI Bank, effective the same date, and proceed on a sabbatical for personal reasons, to join her husband who is based overseas, said the release.
The ICICI Group is one of the country's top financial services providers with ICICI Bank the largest private sector bank. ICICI Securities is a leading player in the investment banking space.
The bank's Manging Director and CEO and Chairperson, ICICI Securities, Chanda Kochhar, said: "Madhabi has been a member of our team for over 17 years, and has played a key role in many of our businesses and initiatives, from building ICICI as a retail brand to leading ICICI Securities. While she remains a valued member of our leadership team, we respect her decision to accord priority to her family and wish her all the very best."