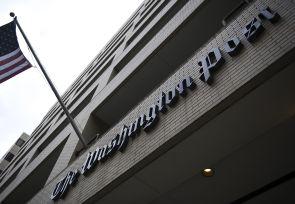 Amazon.com founder and chief executive Jeffrey P Bezos shocked the world on Monday when he announced his decision to buy The Washington Post, one of America's leading newspapers, for $250 million (about Rs 1527.5 crore) in cash.
"Seattle-based Amazon will have no role in the purchase; Bezos himself will buy the news organisation and become its sole owner when the sale is completed, probably within 60 days," The Washington Post reported.
The deal has ended Graham family's stewardship of the Post for over four decades.
"Every member of my family started out with the same emotion -- shock -- in even thinking about" selling The Post, said Donald Graham, The Post Co.'s chief executive, in an interview Monday. "But when the idea of a transaction with Jeff Bezos came up, it altered my feelings."
Added Graham: "The Post could have survived under the company's ownership and been profitable for the foreseeable future. But we wanted to do more than survive. I'm not saying this guarantees success, but it gives us a much greater chance of success", the Post reported.
Meanwhile, Bezos, one of the world's richest men, wrote a letter to the Post employees, which stated, "I won't be leading The Washington Post day-to-day. I am happily living in "the other Washington" where I have a day job that I love. Besides that, The Post already has an excellent leadership team that knows much more about the news business than I do, and I'm extremely grateful to them for agreeing to stay on," Business Insider reported.
"There will of course be change at The Post over the coming years…there is no map, and charting a path ahead will not be easy. We will need to invent, which means we will need to experiment. Our touchstone will be readers, understanding what they care about… I'm excited and optimistic about the opportunity for invention," Bezos added in his letter, the report added.
Image: The Post headquarters in Washington, DC
Photograph: Reuters