The exchange may now look to its real estate business for cash flows

The Delhi Stock Exchange (DSE), a regional bourse which has been around since the time of India's independence and whose shareholders include the Financial Technologies group, is set to take a call this month on exiting the exchange business.

A board meeting in the first half of the month will determine whether or not to continue operations as an exchange, according to a person familiar with the matter. "Most people have given up on the exchange business. The board will take a call in the first fortnight of the month," said the person.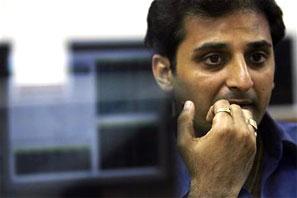 A DSE spokesperson did not respond to an email seeking comment.

The Securities and Exchange Board of India (Sebi) mandated a minimum net worth of Rs 100 crore (Rs 1 billion) for stock exchanges in its note in April 2012. The regulator has given them time until 2015 to achieve the same.

It has also said a stock exchange must have annual trades worth at least Rs 1,000 crore (Rs 10 billion) executed on its platform to continue operations.

Three regional bourses have already exited the stock exchange business. The erstwhile Hyderabad Stock Exchange exited on January 25. The Coimbatore Stock Exchange and Saurashtra Kutch Stock Exchange exited on April 4 and April 5, respectively.

The DSE was established in 1947 and had a focus on the northern part of the country. It completed the demutualisation process in 2007-08, with a minimum public holding of 51 per cent, according to its website. Financial Technologies held 1.49 million shares in DSE, according to its last available annual report (for FY12).

A Financial Technologies spokesperson said it was yet to receive a notification on the board meeting. "We have not received any notice/information from the Delhi Stock Exchange with respect to its Board Meeting as of now. And, as a company policy, Financial Technologies does not comment on market rumours," said the person in an emailed response.

The exchange may now look to its real estate business for future cash flows.

"There is a lot of prime real estate that the DSE is sitting on. The realty business is a possible option for the future," said the person cited above.

The DSE had a net loss of Rs 2.82 crore (Rs 28 million), according to the last available financials available on its website (for FY11).

The company was looking to raise capital by placing shares at a price of at least Rs 80, according to a company resolution for its December 2011 annual general meeting.Those dealing in unlisted shares have suggested that the going price for these shares have fallen to less than Rs 20 apiece.