Company chief Tony Fernandes said the name of Chairman for AirAsia India board would also be disclosed soon
Ex-chairman of Tata group Ratan Tata will serve as the chief advisor to the AirAsia India's board. The airline's group chief executive officer Tony Fernandes tweeted today about selection of Tata as the advisor. The airline will announce appointment of the chairman for its planned domestic airline in a day or two.

Fernandes said the airline's chairman is " someone who has redefined many parts of India. A towering man who brings unbelievable experience to the AiraAsia India board.''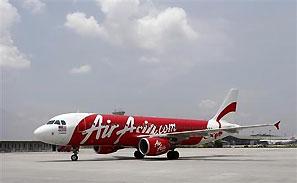 "I am pleased to announce Ratan Tata as the chief advisor to the board of Airasia India. A legend in every sense. Building a powerful team,'' Fernandes tweeted on Sunday. "Persuading Mr Tata to be advisor has not been easy. Critical we have someone of his massive experience to help me chart Airasia India.'' he added.

Fernandes was keen that Tata, who is a keen aviator himself, take up the post of chairman. The former Tata group chairman had paved the way for creation of a joint venture partnership between AirAisa, Arun Bhatia of Telestra Tradeplace and the Mumbai-based conglomerate. AirAsia holds 49 percent in the joint venture and the Tatas hold 30 percent while the balance is held by Bhatia.

Tata Sons has nominated R Venkatraman, former executive assistant to Ratan Tata, and Bharat Vasani, the chief legal counsel of the Tata Group, on the Board. AirAsia would be represented by CEO Tony Fernandes and Kamarudin Bin Meranun, who are among the largest shareholders in AirAsia, while Arun Bhatia would represent Telstra Tradeplace on the Board of the newly formed venture.

Meanwhile civil aviation minister Ajit Singh told reporters last week that "All matters on AirAsia India have been resolved. The proposal has been sent to the Union Home Ministry for security clearance," "Once the Home Ministry nod comes, Civil Aviation Ministry will give its clearance," the Minister said in response to questions.

The government had in early April cleared AirAsia's proposal to invest Rs 80.98 crore in Indian subsidiary, marking the clearance of the project's first step before seeking a licence to fly. Following this, the company on April 23 submitted an application to the Civil Aviation Ministry for a No Objection Certificate (NOC) to launch flight operations in the country. It has planned to launch operations with a few aircraft and proposes to bring in 37 planes in next five years.