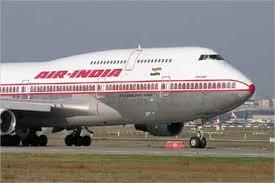 Air India, JetLite and SpiceJet suffered operating losses of Rs 3,159.6 crore (Rs 31.59 billion), Rs 246.8 crore (Rs 2.46 billion) and Rs 279.8 crore (Rs 2.79 billion) respectively in 2012-13, Lok Sabha was informed on Thursday.

Jet Airways, IndiGo and GoAir achieved operating profits of Rs 122.6 crore (Rs 1.22 billion), Rs 795.8 crore (Rs 7.95 billion) and Rs 85.1 crore (Rs 851 million) respectively during the same period, Minister of State for Civil Aviation K C Venugopal said in reply to a question.

In reply to another question, he said the US Federal Aviation Administration had downgraded India's safety ratings 'primarily due to' insufficient number of regular Flight Operation Inspectors in DGCA, resulting in its 'inability to have effective safety oversight' of airline operators.

He said the FAA downgrade would not have any impact on Air India's joining Star Alliance.

The global airlines grouping 'has confirmed that the FAA safety assessment is a matter for the respective governments and aviation authorities and the downgrade has no direct impact on the planned integration of AIr India into Star Alliance,'
Venugopal said.
On the Delhi International Airport Limited, Venugopal said till 2012-13, DIAL had earned Rs 9716.84 crore (Rs 97.16 billion) of which Rs 4468.77 crore (Rs 44.68 billion) was the share of the Airports Authority of India.
Last year, the government received seven proposals for initial no-objection certificate to start scheduled flight operations, including AirAsia India and Tata-SIA Airlines Limited.
Of these companies, AirAsia India was granted initial NOC. In principle approval for the import of ten Airbus A-320-200 aircraft was also given to this company in December last year.
Besides Tata-SIA and AirAsia India, the other firms which applied for NOC are Airone Aviation Services, Zexus Air Services, Freedom Aviation, Air Carnival and Turbo Megha Airways, Venugopal said.