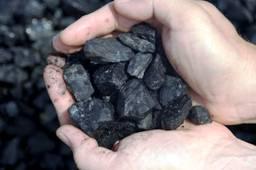 After Oil and Natural Gas Corporation Ltd, it could be the turn of Coal India Ltd, another public sector undertaking, to taste shale gas in Indian soil.

The Kolkata-based coal miner has tied up with the US-based Advance Resource International Inc for exploration and identification of the potential shale deposits within the company's coal blocks.

"A pilot project is already happening in this regard in the Gondwana basin of Bharat Coking Coal Ltd and studies are going on in some parts of Central Coalfields Ltd.

"The results are expected to be out by the mid of this year, possibly by September," said a top official of Central Mine Planning and Design Institute, requesting anonymity.

CMPDI, a subsidiary of Coal India, is, along with Advance Resource, working on the blocks.

Through this, Coal India is likely to become the second firm to succeed on shale in India, after ONGC's success in its pilot project at Ichhapur in Burdwan district of West Bengal.

This comes on the heels of Coal India Chairman S Narsing Rao pitching into a turf war between the petroleum and the coal ministries over the authority of natural resources like coal-bed methane and shale.

While showing keenness on foraying into both sectors, Rao had told Business Standard since there were safety issues concerned to exploration of shale and CBM, Coal India
wanted to explore these natural resources by themselves not involving any third party.
The company had said its concerns were logical as the process of hydraulic fracturing or fracking for shale extraction was risky and involved massive pollution of underground water and seismic activity, apart from huge amounts of wasted water in bringing shale gas to the surface.
The processing of 1,000 million tonnes (mt) of shale may create about 360-370 mt of solid waste.
The gas, formed from being trapped within shale formations contributes about 17 per cent of the energy needs of countries like the US.
A draft policy on shale gas is expected to come up soon, following which blocks will be identified for auction.
As per the CMPDI annual report, the Directorate General of Hydrocarbons had appointed CMPDI to develop a data dossier on prospective shale gas blocks in Damodar Valley and Sohagpur Basin in June 2011, pertaining to which draft reports were submitted to DGH in March, 2012.
For CBM, Coal India had formed a joint venture with ONGC to extract two blocks in Jharia and Ranigunj coalfields in West Bengal in 2009.
The state-run miner has 26 per cent in the JV, while ONGC holds the rest.
"The consortium has already submitted the development plan for both blocks recently to DGH and further development/commercial activities will be taken after approval of the development plan by the government," said CMPDI official.