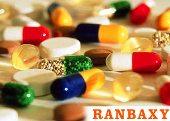 Ranbaxy Laboratories Ltd might lose the 180-day opportunity to exclusively sell its generic version of Novartis AG's hypertension drug Diovan if a US district court rules in favour of Mylan, which has sued the US Food and Drug Administration for refusing it an approval for the generic drug.

The move comes in the wake of Ranbaxy failing to launch the drug on time in the US market.

Ranbaxy was the first company which successfully challenged Novartis' patent for Diovan and earned an exclusive marketing right for 180 days.

Ranbaxy was scheduled to launch its drug on September 21, the day Diovan's patent expired.

Analysts estimate Ranbaxy can achieve the sales of $187 million (Rs 975 crore) during the six-month exclusivity, assuming that the company is the only generic player with 50 per cent market share and there is 50 per cent price erosion in the market.

The annual market for the drug is estimated to be around $1.5 billion.

However, in the lawsuit filed in a federal court in Washington, Mylan claimed Ranbaxy forfeited its right to the six-month exclusivity to sell the generic drug by not winning the US regulator's approval.

"Ranbaxy failed to receive tentative approval prior to the statutory 30-month forfeiture deadline, and no statutory exception to forfeiture applies," the Pennsylvania-based company said in its complaint.

If Mylan wins the case, USFDA may have to open doors for entry of various other drug makers
seeking approval for their generic version of the drug, which is expected to eat away Ranbaxy's share of profit on the drug.
So far, no generic company has received a nod from USFDA for generic of Diovan.
However, analysts opine Mylan may not necessarily succeed in its move.
"In the past also, it had attempted to block Ranbaxy's marketing exclusivity for generic of Lipitor on some similar grounds, but the court had stood by USFDA," an analyst said, requesting anonymity.
In March 2011, Mylan had sued USFDA to block Ranbaxy's exclusive rights to sell a generic version of Pfizer Inc's cholesterol-lowering pill Lipitor.
It argued Mylan and other generic-drug makers should be allowed to enter the market as soon as Lipitor's patent expired in June because of manufacturing violations at two Ranbaxy factories in India.
However, USFDA had opposed Mylan's injunction.
In a post-results briefing on August 8, Ranbaxy's chief executive and managing director Arun Sawhney had said the company was expected to launch and exploit the 180-day marketing exclusivity for Diovan.
"We remain confident, we will be holding the exclusivity ourselves," Sawhney had said.
Meanwhile, various pharmaceutical companies such as Sandoz Inc, the generic arm of Novartis, and Mylan launched generic Diovan HCT, a combination of valsartan and hydrochlorothiazide.
While Ranbaxy is expected to have exclusive rights for generic Diovan, these launches are approved because the drugs are combinations of valsartan and other molecules.