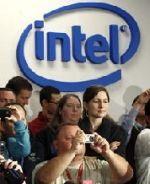 The simplest way to create success stories in India is by doing something that can help people in rural areas earn more in a day, Debjani Ghosh (below left) tells Rohit Nautiyal
In his latest book The Liberated CEO author Scott A. Leonard explains how it is important for leaders to learn the art of ceding control. As a leader how difficult has it been for you to delegate work?
I started as a marketing executive at Intel. I believe one of the starting points of a leader's journey should be a strong corporate with strong leaders who are living the idea of 'a liberated CEO'.
It is one thing to read this in books and another to actually see this happening in front of you. I belong to the set of people who have experienced the latter.
It is easier to absorb ideas once you see them in practice. From the day I joined Intel, I have been blessed with an exceptional team of managers who have played a vital role in my career growth.
They have taken immense pride in every promotion I have got so far. Had these managers been control freaks, I would not have reached the position I am in today.
I wish the same for people who work under me. I will have them go through the same learning cycle and figure out ways in which they can contribute to the organisation.
In doing so, they will put their heart into the work because it will be all about doing what one is genuinely interested in.
Having said that, a leader has to be secure in her skin with a larger goal and zero sense of competition towards colleagues.
Original equipment manufacturers (OEM) in the computing space are caught up in a price war. Recently Apple slashed prices of its Mac Book Air line-up by $100. Amid such competition, how does Intel deliver on its value proposition?
The processor is just 5 per cent of the overall cost of a computing device.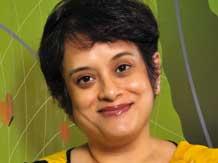 IT is one of the few industries in which performance is going up by leaps and bounds and prices are coming down. Gordon Moore's law had talked about this phenomenon in the '70s. This is not accidental. Rather, this is happening by design.
Cheaper prices are always in the interest of the consumer who will be able to afford more products.
What worries me about India is that the IT industry is focused only on 20 per cent of the country's urban population to sell its products and services. Since we are targeting such a small universe, the fight is always over gaining market share.
Follow International Data Corporation's (IDC) quarterly trackers and you will notice there is no consistent market leader among Indian OEMs.
This is very unhealthy. The need of the hour is to understand the consumer psyche of those who reside outside the usual top ten cities targeted by OEMS in the country.
Intel is a newcomer in the device space. We came in late and it took us a while to figure out the right strategy. We will continue to sell on performance.
Our retail surveys have established that consumers have complete trust in our offerings. With right engineering and innovation we will ensure that consumers do not have to pay a premium for better performance.
We are serious about investing in India. This is clear from the fact that we launched our first mobile handset here.
The company also understands the pulse of the Indian consumers. For instance, we have paid extra attention in bringing the calling option in tablets in India. Consumers in other markets do not care for this feature.
What is Intel doing to reach out to the consumers in rural markets?
Today opening up rural markets is our topmost priority. Unfortunately technology companies have so far paid lip service to rural markets by focusing only on training.
Has it really helped people who live in rural areas? No.
The simplest way to create success stories here is by doing something that can help people in rural areas earn more in a day.
A farmer will be interested in knowing how technology can help him in doing his work better.
For instance, he would be keen on understanding how technology can give him access to updated information on the latest mandi prices.
Or how to use technology while conducting soil and fertiliser analysis.
About a year ago, Intel launched the National Digital Literacy Mission, which marries our expertise in technology to the knowledge of our NGO partners on rural lifestyles.
The main objective is to enhance the lifestyles of people living in rural areas.
With support from the Department of Electronics and Information Technology, we have trained three million people so far. Most of the people we have trained are illiterate.
It was heartening to see them more interested in becoming computer literate before picking up basic reading and writing skills.
An initiative of this scale will create more jobs. In future the mushrooming of rural BPOs across India will trigger massive demand for data entry operators.
During the mission how we made a connection between technology and rural lifestyle was a bigger challenge than infrastructure and logistics.
In fact, now we will be able to scale up the mission faster as digital literacy appears high on the ruling government's priority list.
What kind of devices will work in the rural markets, especially now when urban users are migrating to tablets and high-end smart phones from PCs?
Today PC is not understood in form factor and its definition is veering towards personal computing. Be it a tablet, phablet or a feature phone, screen size will play a crucial role in adoption.
Ideally, larger screens, sized 5-inch and above, will find more takers in rural India. Remember that a large part of this target group has never typed.
Also keyboards will not make any sense to illiterate people.
Original equipment manufacturers will need to focus on developing icon-based interfaces and advanced voice recognition technology.
Intel is currently working on local language speech recognition for its mobile platform.
The learning curve
* After completing her MBA from SP Jain Institute of Management and Research in 1993, Ghosh began her career by joining the account management team at Ogilvy Kolkata. Shaw Wallace and Titan were the first two accounts she worked on
* She has been working with Intel for over 17 years in a variety of roles. Ghosh spearheaded Intel's education programme for the Asia Pacific region and later served as the director for company's South East Asia operations before moving back to India in 2012